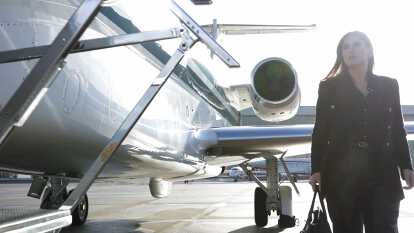 #1 Private Jet Charter
Independent, Transparent, Flexible
Leader in Private Jet Hire
Simple, fast and reliable. Book your private jet charter 24/7 with our team providing a worldwide service. Market leading.
Your trust is our reputation
Worldwide clients, governments, families, individuals, businesses, industries, sports, teams. Your trust is our reputation.
LUNAJETS IS SPONSORING
LunaJets partners with Willem van der Vorm, the 2021 Ferrari Challenge Europe Coppa Shell AM Champion. LunaJets will support Willem in his defence of the title in the upcoming 2022 championship
WHY LUNAJETS?
Discover our story
The flight crew was excellent. Probably our favourite so far. Eriks is always so attentive. We missed two hanging bags in the driver's car but we were very lucky that Eriks was able to get our bags on another flight to the UK.

06 February 2023

Equipe réactive et flexible, service de qualité. Très bonne expérience

03 February 2023

Thank you to Vladimir as usual was perfectly executed.

02 February 2023

Excellent vol

31 January 2023

Fantastic service from Augustin! Keep up the great work, Thanks a lot

29 January 2023

One of the most beautiful flights ever!

25 January 2023

Complimenti per la professionalità e un ringraziamento speciale a Giulia.

20 January 2023

Great operator, great booking with LunaJet and flight smooth like silk thankfully to the Captain and the operator! Thank you all!

15 January 2023

I must thank you for rising to the challenge of such a short notice. And such a beautiful plane! Kind regards from us both.

15 January 2023

Wonderful flight and people they even spoiled my dog and cat with treats and food. awesome flight

10 January 2023

Petr was very good. It was our first time, so we didnt realise that it had to be secured within 2 hours, which ended up being a bit stressful as the original options had expired and we had to scramble around with other alternatives. The pilots were very good, and gave good information about the flights, cross winds, etc. The Citation CJ2 was supposed to have a toilet, but it didn't, more of a cat litter for emergencies, so I'm not sure that really qualifies as a toilet. The tray table on the CJ2 also was a bit broken. But overall it was a very good experience. There is not much not to like about private jet travel! Thanks.

07 January 2023

Just wanted to tell you that we very much enjoyed our flight with LunaJets (both ways, from Karlsruhe => Ajaccio and back). The captain and co-captain were extremely professional and friendly, the catering was excellent and the overall flight very comfortable. In the future, we would love to fly with LunaJets again.

03 January 2023

Prestation réussie à un tarif intéressant tout cela un premier janvier

02 January 2023

The plane was much older than I expected but everything was excellent. Thank you!

20 December 2022

Dear Gonzalo, It was a wonderful, professional, and very safe experience from start to finish. It was our first time flying private, and because of our experience with Luna we just might do it again. :)

19 December 2022

Ieri sera ha salvato il viaggio a tutta la mia famiglia, grazie di cuore! È stato formidabile! Grazie mille da parte di tutti noi.

16 December 2022

I have worked with Boris for a few years now and he is the best. I have worked with different people around the world and he is always responsive and takes care of our needs every time

12 December 2022

Thanks David. Very impressive service. We are home.

11 December 2022

Its always pleasure and a privilege to fly with Luna

11 December 2022

Tutto super anche oggi, volo perfetto. Grazie e alla prossima!

08 December 2022

Dear Boris, just to let you know, my boss was happy and liked the plane, thank you

03 December 2022

I take the opportunity to let yo know that our flight was absolutely great. The crew and the pilots were amazing.

01 December 2022

The flight was absolutely great. Could not have been any better. The crew amazing. Very professional and experienced. Congratulations to Petr, the captain and co-pilot. I had never experienced such a smooth landing !! Amazing!

01 December 2022

Notre client m'a également fait part d'un vol agréable avec un très bel avion durant lequel il a pu apprécier le professionnalisme de l'équipage.

30 November 2022
First European broker to obtain the Argus® certification
For over a decade LunaJets, the private jet company has consistently set the highest industry standards, from Argus certification to consistently winning best employer awards.
#1 Private Jet Charter App
Instant access to manage your flights
Loyalty programme - up to €7,000 off

Direct access to your Private Aviation Advisor

360° view of your account and key documents

Review flight options and offers

Live driving directions to private jet terminals

Live flight updates and alerts
Mobile App
Upcoming annual events
Independent, Transparent, Flexible
The Best Private Jet Services Company
Leader in Private Aircraft Charter
Our mission is and has always been to provide our clients, travelling by private jet whether for business or for leisure an unparalleled jet charter experience at the best price on the market. We were the first and largest independent private jet booking platform in Europe and organised nearly 8,000 flights in 2021 to multiple destinations around the globe. Following this annual growth, we aim even higher for this year while maintaining our service levels while continuing to significantly invest in our technologies including our booking app to help our team of Private Aviation Advisors serve you better and faster.
At LunaJets we offer a personal, bespoke service 24/7 to fly anytime, anywhere on the most appropriate business jet for your flight. Use the "Call Us" option in the top, right corner of this page, to take-off in 60 minutes in the event you have an urgent flight request.
This website, complemented by our continuously improved mobile App, allows you to efficiently and easily jet, compare prices and aircraft options, sign and pay for your reservation online, manage the details of your trip and connect with us from anywhere in the world. Our private jet charter company is headquartered in Geneva, Switzerland. LunaJets simply is a truly global booking platform with offices in seven different countries and partners on four continents.
Our 15 years of expertise is in private jet travel for all purposes, whether very light planes up to ultra-long range jets. Regardless of the size or model of the business aircraft, or the nature of your request our Private Aviation Advisors are trained to find cost efficient, value-for-money solutions and solve problems in a timely and customer focused manner.
Back in 2007, LunaJets was also a pioneer in the marketing of empty leg flights. Still today, we are occasionally able to offer up 75% discounts to our clients by leveraging available empty leg flights.
Over the last 15 years, LunaJets has become a market leader in private jet charter. We have kept true to our values by passionately delivering the most flexible offering to our clients.
The LunaJets Solution
Fly Now
At LunaJets we strive to provide the most flexible solution in the market. With a company record of wheels up 35 minutes after confirmation, our team is always ready to assist with any request. Our private jet charter solution also always strives to achieve the best price for our clients regardless if it is a short haul flight or for a long-range transatlantic crossing. LunaJets is able to provide its clients with the most competitive jet rental prices using its global reach and proprietary technologies.
With over a decade of experience, totalling more than 40,000 private flights hired to hundreds of different destinations, LunaJets has amassed an immense amount of valuable charter expertise. Since 2007, we have flown approximately 170,000 passengers, representing over 42 million kilometres travelled. As a result, we now have access to over 4,800 private planes, representing a global network of private aircraft and work with 350 different business jet operators globally. These volumes not only give us valuable experience, but also give us the leverage to negotiate aircraft rental prices, savings that are passed on to our clients.
Innovation has also given LunaJets an edge when it comes to simply offering the most affordable prices to business jet travellers. We continuously invest in technology by purchasing the latest software as well as developing the necessary tools that to make the process easier and more efficient for our clients to book a private jet.
We have recently introduced cryptocurrency payments in parallel to the traditional credit cards and bank transfer allowing all customers to use their preferred method of payment.
LunaJets is independent and self-funded. We are not part of a holding company or a larger investment group; we do not own planes or act as an operator for third parties. This market neutrality enables us to always find the right private plane, in the right place, at the best price for you.
We help and guide our clients in obtaining the best deals in this complex and global industry. With LunaJets, they fly reassured.