Hire a Private Jet to Manchester
Traveling to and from the city via private jet ensures that you can make the most of your time. It also assures that you can enjoy a luxury experience.
What Can You Do In Manchester?
Time spent in Manchester ensures an opportunity to enjoy all of the culture that is found throughout the city.
Manchester Art Gallery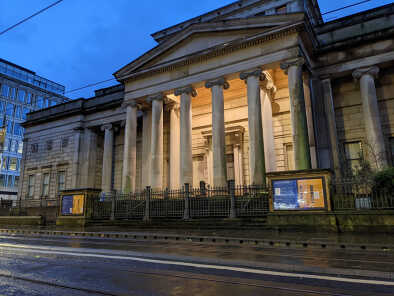 The Manchester Art Gallery is a must-see because of the variety of art found here. As one of the city's publicly-owned institutions, the 19th century architecture is eclectic and interesting on its own. Travelers will enjoy the myriad collections found in the museum as well.
The City of Manchester Distillery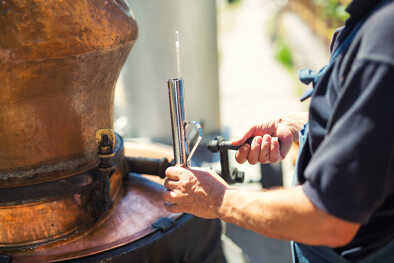 It is impossible to travel to England without enjoying a pint, and the City of Manchester Distillery is a great place to do just that. There are hundreds of local brews available, many of which are award-winning blends.
The John Rylands Library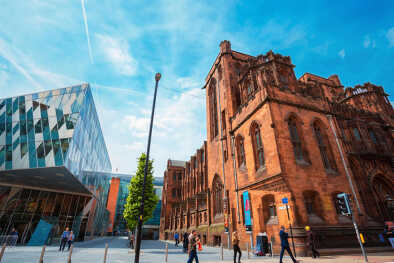 The John Rylands Library is distinct because of its history and neo-Gothic architecture. There is plenty to explore around this site, and the dazzling architecture is just one component.
Enjoy an Event in Manchester
There are numerous annual events to check out during a trip to Manchester, including the Manchester Food & Drink Festival, which attracts foodies from around the world to take part in tasting events of English fare.
The Literature Festival is another popular annual event that boasts readings, one-on-one interactions with well-known authors and a celebration of all things books. Finally, the Great Manchester Run draws runners from around England - and Europe - to participate in this massive 10k event.
Where Should You Dine in Manchester?
The restaurant scene in Manchester is as vibrant as the other elements found around the city. However, it is Mana that remains one of the main draws, with its infamous Michelin star status. With menu inclusions such as loose black pudding with pig's neck and unpreserved caviar, adventurous foodies will find an array of eclectic delights here.
Lodging Options in Manchester
Lodging options in Manchester reflect the sheer diversity of the city itself, with very English options for those looking for an authentic experience.
The Radisson Blue Edwardian Manchester
The Radisson Blue Edwardian Manchester is a premium property that offers a storied history, well-appointed rooms and a luxury lobby that exudes elegance from the moment guests walk in. Marble bathrooms and a well-connected concierge service boost the opulent appeal of this property.
Hotel Gotham
Hotel Gotham boasts one of the most appealing addresses in the city, and offers an Art Deco look that sets it apart from other hotels in the city. There are 60 rooms, each of which is elegantly decorated. There are huge beds with Egyptian cotton linens to add to the luxury appeal.
The Hilton Manchester Deansgate
The Hilton Manchester Deansgate is a looming property that is centrally located with an on-site spa area and one of the most sought-after bars in the city. Amenities like mineral water in the rooms and marble bathrooms are attractive options for luxury travelers accustomed to this level of opulence.
Great John Street Hotel
The Great John Street Hotel offers a classic English environment perhaps because it is housed in a former Victorian school. There are plenty of modern amenities, however, including spacious guest rooms and rainfall showerheads. There is also a stunning baby grand piano in the lobby that offers melodious tunes to entertain guests whenever it is played.
Book LunaJets For a Trip to and from Manchester
When traveling to and from Manchester, taking a private jet is one of the best ways to assure the luxury travel you desire. You can easily travel with a large group or just a few, and enjoy the city on your own time without adhering to the tediousness of commercial flight schedules. Private jet travel is the ideal way to squeeze out every bit of luxury possible during your adventures to this part of England.