Hire a Private Jet to Las Palmas Gran Canaria
What Can You Do In Las Palmas Gran Canaria?
Once you disembark from your private jet charter, you have plenty to do in Las Palmas Gran Canaria. The island offers visitors an array of activities, luxury accommodations, restaurants and major events for you to explore.
Charter a Yacht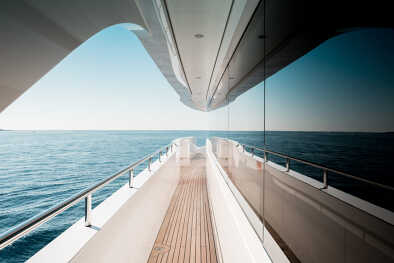 After landing on the island and settling into your luxury accommodation, why not charter a yacht? You have various options with private skippers and capacity for anything from 10 to 13 guests and four to 13 cabins. A yacht charter simply adds another element of indulgence to your stay on the island.
Adventure In The Desert Of Gran Canaria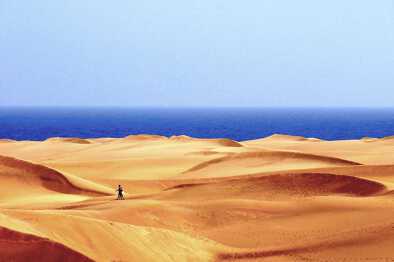 Spoil yourself by taking a camel ride through the dunes of Maspalomas. Join this camel caravan for a 35-minute journey over vast dunes in the heart of nature for a memorable trip.
Private Tour of Gran Canaria Volcano and Canary Wine tasting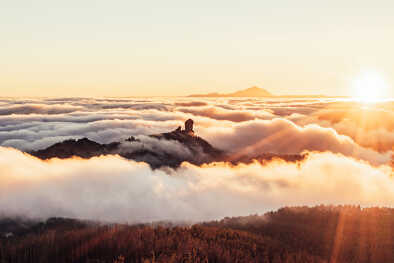 Explore the island first-hand on a six-hour journey to see the villages of Gran Canaria. Mingle with the locals for an experience outside of the typical tourist attractions while enjoying an enticing wine tasting experience of note.
Where to Stay in Las Palmas Gran Canaria?
Santa Catalina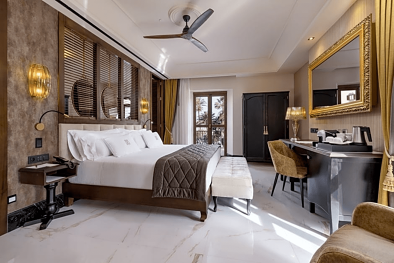 Style, character, location and service are all part of the deal of one of the most revered hotels on the island. Stay in the luxurious Santa Catalina hotel that has accommodated Hollywood stars and royalty for the royal treatment you deserve after you hire a private jet to get to this harmonious island.
Veintiuno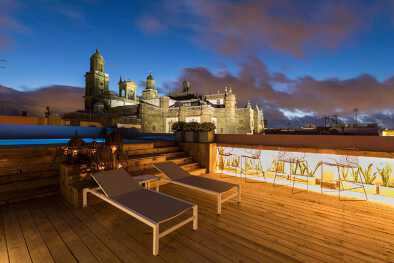 Gentrification is taking over the island, and the Veintiuno is no exception. Sleep in this stylish boutique hotel where the renovations have successfully fused class with sass. Appreciate the views and explore the La Catedral de Santa Ana between revelling in the luxurious accommodation and amenities available.
Design Plus Bex Hotel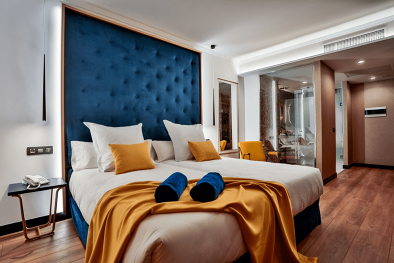 Design Plus Bex Hotel offers a unique accommodation experience as this establishment has been transformed from a bank into a lavish place to stay. This hotel is centrally situated in the banking district with access to major attractions. Plus, you can visit the Ibex rooftop bar for a good time or the Vault Lobby Bar to catch up on global news.
Where to Eat in Las Palmas Gran Canaria?
Qué Leche
Qué Leche provides its guests with an experience to delight even the most discerning gastronomic palates. Your hosts include Venezuelan born Jennise and local restauranteur Mario. You can expect culinary delights with hints from Mexico, Japan, and Asia designed for individual consumption or sharing.
Poemas by Hermanos Padrón
Poemas by Hermanos Padrón offers patrons a Michelin culinary journey in an environment characterized by classic décor. Here, you can expect meals with an international flavour overseen by the Padrón brothers---recognized with wards for their unique dishes and attention to detail.
Deliciosamarta
Deliciosamarta takes you away from the traditional dishes of this island by transporting you to a world of Catalan flavours. You will also appreciate the atmosphere of the old stone walls and modern décor as you enjoy your meal made from only the freshest produce available.
What Events To Attend In Las Palmas Gran Canaria?
The Carnival of Las Palmas de Gran Canaria
The Las Palmas de Gran Canaria Carnival has its roots in the fifteenth century. Beginning with masquerading and age-old activities by bringing cultures together, it has evolved to include an eclectic fusion of the old and the new. Attending this carnival is a thrill so watch out for the next event when booking your next private jet charter or helicopter charter.
Rally Of Gran Canarias
Up for some excitement? Then, don't miss the Rally of Gran Canarias, where drivers vie for first place in this thrilling sport. One more notable feature of this rally is that part of the course takes place on roads partly constructed from volcanic lava. This feature increases road grip but takes more skill when cutting corners to improve speeds---adding to the thrill of the course.
Why fly with LunaJets?
Fly with LunaJets to your preferred holiday or business destination. This service takes the strain out of waiting at airports, lets you relax on your journey and provides valuable rewards for valuable clients. You can choose a private jet charter, access the convenient private helicopter charter or harness the benefits of the Last Minute Charter.