Hire a Private Jet to Casablanca
What is the best airport to travel to and from Casablanca?
Which kind of Aircraft is available to land in Casablanca?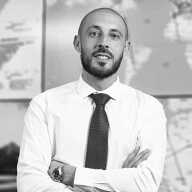 Marc Gasser
Senior Private Aviation Advisor
Languages:
EN,FR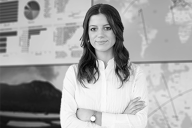 Tamsin Ayris
Private Aviation Coordinator
Languages:
EN
Our Private Jet Advisors are available 24/7 to help you through every step of your booking process.
call us
Experience the Diverse Attractions of Casablanca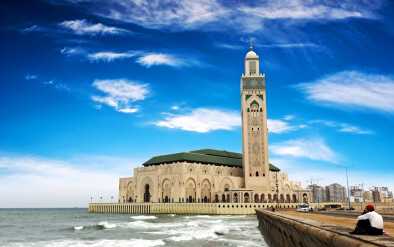 Casablanca boasts a myriad of things to see and do. Even if you are traveling for business, you'll want to set aside some time for pleasure as the city features luxury restaurants and dynamic indoor and outdoor attractions. When creating your Casablanca travel itinerary, be sure to include the following sites in your plan:
Corniche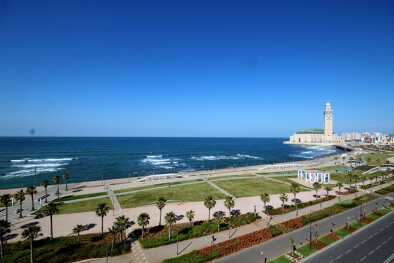 The Corniche District is a beachfront hub in the suburb of Ain Diab. Here, you'll find a wealth of world-class hotels, luxury restaurants, and exclusive beach clubs. The shoreline here features incredible views and a public beach that's popular with sunbathers.
Morocco Mall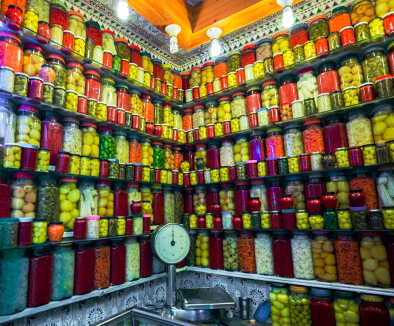 The Morocco Mall is regarded as the largest shopping center in all of Africa. Travelers will find exclusive name-brand products from Dior, Gucci, and others as well as on-site attractions like an aquarium, picturesque fountains, and fairgrounds.
El Jadida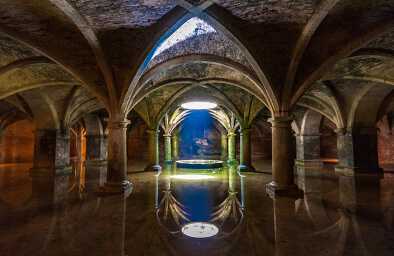 With its oasis-like atmosphere, the nearby town of El Jadida boasts a romantic air with its historic citadel and 16th-century cisterns. If you're considering a day trip away from the hustle and bustle of Casablanca, this is a notable destination.
Other must-see attractions of Casablanca include the Old Medina, Place Mohammed V and Parc de la Ligue Arabe, Villa des Arts, King's Palace, Cathedral du Sacre Coeur, and the Hassan II Mosque.
Where to Stay during Your Casablanca Stay?
Casablanca features many breathtaking hotels with postcard-worthy views of the sea and surrounding city. Casablanca's best hotels brim with sumptuously comfortable rooms and suites and feature best-in-class amenities such as on-site restaurants and bars, swimming pools, spa treatments, and private butler service. During your visit to the city, consider booking a stay at one of the following Casablanca luxury hotels:
Barcelo Anfa Casablanca
Art Deco-style hotel with cutting-edge amenities, Barcelo Anfa Casablanca is conveniently located in the city centre.
Four Seasons Hotel Casablanca
This five-star luxury hotel features romantic Atlantic views, private balconies, and world-class cuisine.
Grand Mogador City Center
Located near Casablanca attractions and its main business district, this five-star hotel boasts 24/7 concierge service, an on-site spa, and multiple dining venues.
Hotel & Spa Le Doge
This boutique hotel brims with 1930s flair complemented by its traditional Moroccan cuisine, sumptuous rooms, and renowned Petit Spa.
Farah Casablanca
This luxury hotel features three on-site restaurants, a five-star rating for its luxurious rooms and amenities, and is located near the city's major cultural attractions.
Enjoy a five-star hotel experience at these luxuriant locations that are revered for their accommodations and services.
Where to eat in Casablanca?
Iloli
Iloli is the best Japanese Restaurant in town. Ilolis mission is to take their guests to Tokyo, combining the best of Japan and Morocco with fresh condiments.
Dar Dada
Dar Dada is a superb Moroccan fusion cuisine with a beautiful interior that is the go-to place in Casablanca. The menu offers a great variety of unique and delicious dishes, for anyone's taste.
Flying to/from Casablanca: Airports and Aircraft
Casablanca's Mohammed V International Airport is the city's international air travel hub. However, there are also smaller airports in or near the city like Casablanca-Anfa Airport that features domestic flights and flights to and from some international destinations such as Tunis. As a major city, Casablanca boasts many amenities for travellers, including rental cars, taxi services, private car services, and other on-demand services. When you book your flight with LunaJets, you'll be able to choose your flight service and aircraft. LunaJets makes it easy to line up all the particulars of your private flight using your smartphone and the platform's convenient booking software.
Why Book a Flight with LunaJets?
Travellers can rely on LunaJets to conveniently schedule bespoke flight services to or from the city of Casablanca as well as other cities around the globe. Customers can schedule flights day or night to a myriad of worldwide destinations. LunaJets can fulfil urgent flight requests in as little as an hour. If you need to make last-minute flight arrangements, you can access LunaJets to book your private jet to charter to Casablanca Mohammed V or other cities.
LunaJets has more than 15 years of experience, providing travellers with convenient flight booking services. We are dedicated to providing our customers with outstanding customer care and terrific value when using our service to schedule their flights. If you need to charter a private jet to travel to or from Morocco, you can trust LunaJets and our network of luxury service providers. We will get the aircraft you want and get you by private plane to whatever airport you want whenever you want.
Transparent Pricing
You can expect upfront, transparent pricing when you book your flight with LunaJets. Using our booking software, you can choose a flight service that suits your budget. We know our customers want the best possible deal when scheduling their Casablanca private jet. In addition, travellers can expect no hidden or surprise fees when booking their travel plans with LunaJets.
Visit the LunaJets platform from anywhere to access its booking software. You can charter a private jet to fly to or from Casablanca within minutes. LunaJets features superior customer service and fair, transparent pricing. Jet charter a private jet flight to Marrakech and Rabat and explore beautiful Morocco. Private Jet Charter any empty legs and fly any airliner for a far more reduced price and the same quality. Our aviation experts are going to assist you with any charter flights.
Views of Casablanca
Frequently Asked Questions
How far is Casablanca International Airport from the centre of Casablanca?
It is about a 30 km drive from the centre.
How far is Casablanca from Marrakech?
It is a 250 km distance, and LunaJets can organize a fast helicopter transfer or light jets to Marrakech.
Can I travel with pets on a private plane?
Of course, you can. Ask our aviation advisors today and get your furry friends on board.
What is Casablanca known for?
It is known for its beautiful artificial port but also its beautiful architecture.
When is the best time to visit Casablanca?
July and August are good months to visit this beautiful city as its climate is warm.