A Private Jet Charter Solution for Each Industry Sector
Private aviation needs can vary from one sector to another. LunaJets' team of Private Aviation Advisors has expertise in chartering private jets for each of the industry sectors mentioned below. A solid knowledge of your industry allows us to better understand your needs and to exceed your expectations.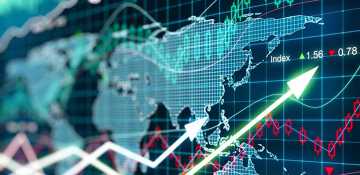 Banking and Finance
Working in the financial sector is challenging and travelling for business purposes can involve unnecessary hassle. Let us give you peace of mind when it comes to your flight, so you can focus on your goals and arrive ready for business. Enjoy flexible and discrete private flights on your bespoke in-air office.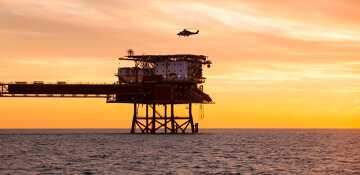 Trading and Commodities
The energy and commodity trading industries present logistics and transportation challenges, and we understand the intrinsic travel needs of its personnel. Our experience and expertise allow us to offer swift and personalised air travel solutions to commodity hotspots, refineries, mines, factories, exploration sites and more.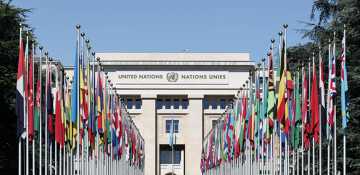 Governments and NGOs
We understand the complex travel requirements of politically influential players and recognise the value of their time. We help you meticulously arrange government-related flights and diplomatic trips. LunaJets also offers fast and flexible private jet charter services for Non-profits and NGOs, timing being essential when intervening in emergency situations or reacting to humanitarian disasters.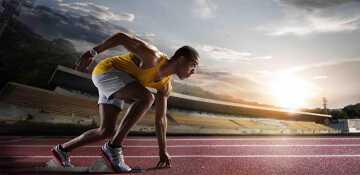 Sports federations and teams
When sportspeople travel, staying focused is key to achieving goals. Experienced in arranging private jet flights for clients in the sports industry, LunaJets understands and anticipates the specific requirements of elite athletes, sports teams and managers. We excel in flying international sports federations, organisations, committees and sponsors to major sporting events that attract global media coverage.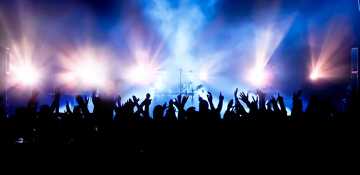 The Arts
Performing arts, visual and applied arts: we know how to swiftly address the requirements of film, music, and press crews; how to adapt to tight schedules with last-minute changes, and smoothly arrange the transportation of special items too. We regularly fly the world's top art experts to international art fairs and exhibitions around the globe.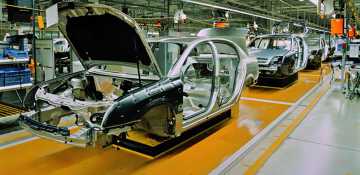 Multinational companies
Product launches and board meetings, visits of factories, key suppliers and distribution centres, along with fairs, seminars or conferences: LunaJets is experienced in helping multinationals organise memorable and flawless business trips. We fly top management, employees and clients on tailor-made private jets. You can personalise every aspect of your corporate charter, from branded to utterly discreet private jets.
Our experience at your service
LunaJets is experienced in organising tailor-made private jet rentals for clients from the banking and finance sector, from the trading and commodities sector; serving also governments and NGOs, sports federations and teams, multinational companies and clients from the art industry.
Serving political and humanitarian missions
Politics and economics often impact private plane charter demand, especially when influential individuals, dignitaries, and their entourage gather at annual events such as the World Economic Forum in Davos, hiring bespoke private jets to the Swiss airports of Samedan (SMV), Dubendorf (LSMD) and Zurich (ZRH) for instance. Our advisors offer utmost discretion and flexibility for governments, institutions, and NGOs travelling for business. Presidents, diplomats, chairmen and board members of non-profit organisations trust our services as our team seamlessly takes care of their door-to-door journey.
We offer the support of highly-qualified Private Aviation Advisors and the ability to speak to an expert 24/7, wherever you are in the world. Our services have proven to be valuable and efficient for humanitarian missions' teams needing instant flights to remote locations for instance.
Serving bankers and traders
Corporate clients from the finance sector or the energy and commodity trading industries enjoy our private aviation services to attend conferences and meetings, as well as for time-critical freight delivery. Multinationals use LunaJets' support to organise incentive trips or to allow their CEOs to make it to three different meetings in three different cities in a single day.
Heads and CFOs of global trading companies attending annual events like ARA Week in Cape Town, London Metal Exchange Week (LME) in London or the LME Asia Week count on LunaJets to book private flights at the best price on the market. LunaJets also flies corporate clients to the London Fintech Week, the EXECfintech conference in Berlin, the Finance Forum in Madrid, the Zurich Banking Conference, and any other summit, forum, conference, award ceremony or key event on your business calendar.
Serving artistes and their entourage
Award ceremonies of another kind, along with festivals, shows and concerts push LunaJets' clients to travel all over the world. We offer efficient, discrete and luxurious private aviation services for the actors and spectators of the film and music industries. We serve pop singers on world tour, music bands, Hollywood stars and film crews, opera singers and opera aficionados and other performing artists with their teams.
Other forms of art bring people together too: our Private Aviation Advisors organise private flights and personalised transfers for those who share a common interest in visual art, such as paintings, sculptures, and photography, but also applied art, like architecture, fashion design and interior design. Our team is accustomed to helping museum curators, art collectors, renowned painters and artists find the best private flights on the market. Fly to Cannes Film Festival, Coachella, the Oscars, Art Basel, TEFAF, Masterpiece London; Paris, London and Milan Fashion weeks with LunaJets.
Serving the sports world
We also work with sports federations and sports teams. We source private flights for various events covering football, soccer, cycling, golf, tennis, racing, polo and much more. Our advisors assist you in booking one or multiple private jets to fly your whole team or passionate fans in the most comfortable conditions at the best price. LunaJets gets you to Wimbledon, Tour de France, Monaco Grand Prix, Royal Ascot or the Olympic Games; all you need to do is contact our team.
We serve your industry too, get in touch to find out how we can tailor our solutions to your needs.