Hire a Private Jet to Sydney
What Can You Do in Sydney?
If you want VIP experiences, wines and iconic buildings, rent a private jet now and visit Sydney, Australia.
Sydney Opera House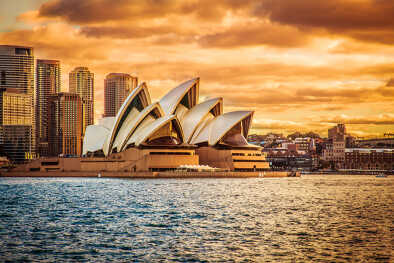 Don't miss one of the world's iconic and famous buildings that is Sydney Opera House. Also a UNESCO World Heritage Site, you'll be in awe of Sydney Opera House's majestic interior and exterior. If you have enough time, consider watching performances such as ballet, theatre, dance, opera and comedy. You may also want to try their three-tier gourmet tasting that will surely delight you.
Hunter Valley
Do you love wine? Come explore Sydneys finest wineries and taste the city's best wines at Hunter Valley. If you love luxury cars, you can also go for a Ferrari Drive to Hunter Valley. You can drive the Lamborghini Gallardo, Maserati GranTurismo or Porsche 911 and more. You can even switch cars!
Exclusive Private Yacht at Sydney Harbour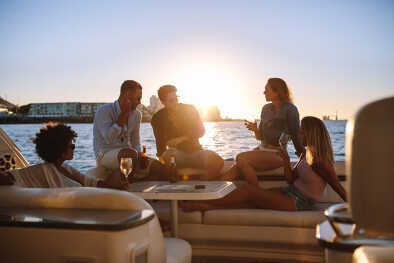 For a truly VIP experience, never miss the luxury yacht on Sydney Harbour. You can have a private lunch or spend the afternoon at the celebrity-studded Rose Bay. With the private yacht, you get to experience all the wonders and sights of Sydney Harbour.
Where to Stay in Sydney?
Looking for five-star accommodations? You can stay at one of three of the hotels below.
The Langham Sydney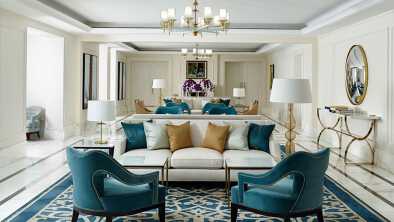 Ideal for the most sophisticated guests, you'll be spoilt for choice at The Langham Sydney. The hotel is equipped with 97 luxuriously furnished suites offering breathtaking harbour views and city skylines. Take a dip in the 20-metre pool or get a relaxing massage at one of their treatment rooms. The Langham Sydney is also equipped with an elegant buffet experience serving international cuisines.
Park Hyatt Sydney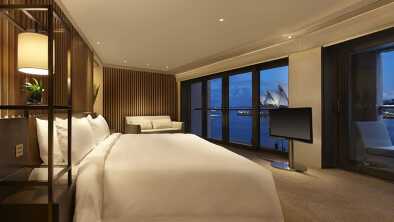 Situated between the Harbour Bridge and Sydney Opera House, Park Hyatt Sydney offers contemporary and magnificently furnished suites with floor-to-ceiling glass doors with private balconies. Guests will love the luxury furnishings, designer lighting and plush carpets. And for a truly pampering and relaxing experience, don't forget to visit their rooftop pool and sundeck.
Four Seasons Hotel Sydney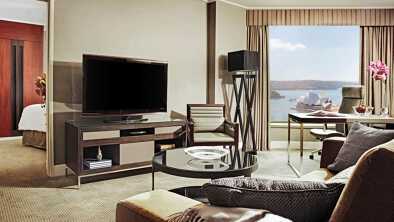 Four Seasons Hotel Sydney suites are luxurious and carefully designed and furnished with top-notch amenities. If you love to stay fit whilst away, you'd never want to miss their state-of-the-art fitness centre equipped with a relaxing sauna and therapeutic spa.
Where to Eat in Sydney?
Never miss the culinary delights in Sydney. Trust us, you'll keep asking for more.
Sokyo
Whether you're dining with family or business partners, Sokyo is the place to go in Sydney. You can book private events or go on casual dining. Soko serves Japanese dishes using the finest and top-quality Australian produce. They also offer Signature Dining where guests can savour traditional, fusion, or modern dishes.
Restaurant monté
If you're looking for modern and luxurious dining, don't miss the charm of Restaurant monté. The chef's impressive culinary skills will awe you. If you're traveling with kids, the restaurant offers a kids' menu. They also have a wide selection of wines you can choose from.
The Grand Pavilion
Do you crave Indian food? Taste the most authentic Indian dishes at The Grand Pavilion in Sydney. Their ingredients are handpicked and freshly harvested to ensure the taste isn't compromised. The restaurant also offers an all-inclusive menu to satisfy your cravings.
What Events to Attend In Sydney?
Experience more of Sydney by attending three of the events below.
Australia Day
Don't miss Australia Day that takes place in January of every year! You'll get to see beautiful performances at Hyde Park and at Sydney Opera House. Other highlights include fireworks displays and Ferrython races.
Sydney to Hobart Yacht Race
One of the most exciting and popular events to look forward to is the yacht race that takes place each year. Get to see the race from Mrs. Maquerie's Point or the Sydney Opera House.
Sydney Festival
If you love watching amazing performances then don't miss Sydney Festival that comes alive for three weeks. You'll get to enjoy performances by over 1000 artists and catch the Sydney Symphony.