Hire a Private Jet to Rabat
LunaJets prides itself on providing luxury travel options to the world's most discerning customers. So, if you're considering traveling to Rabat via private jet charter or helicopter transfer, LunaJets has you covered.
What Can You Do In Rabat?
If you've chosen to book a private jet trip to Rabat, your luxury activity options are endless. From luxury dessert tours and cultural museum visits to opulent nature breaks, Rabat has an option for everyone.
Tour from Rabat to Marrakech via the Sahara Desert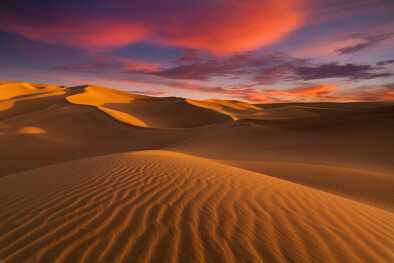 Embarking on a seven-day tour across the desert is a must-do activity when you hire a private jet to Rabat. The Sahara Desert is one of the most beautiful and vast sites in the world and something not to be missed.
The tour includes pick up and drop off, accommodation, a camel trip and even a night under the stars.
Nature Break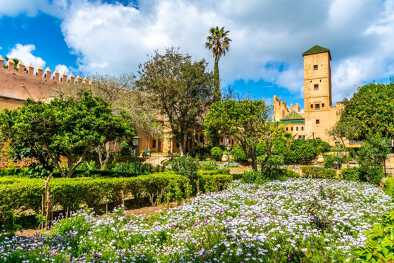 If you're looking to find tranquillity in Rabat, a nature break at the Jardins Exotiques could be perfect for you.
With vast gardens and walkways, you can enjoy beautiful water features, ornamental bridges and the quiet sounds of nature for a day away from the hustle and bustle.
Sight Seeing Tour Across Rabat and Morocco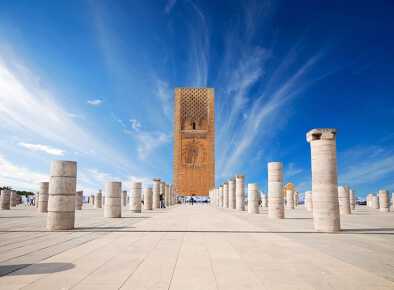 If you're looking for a comprehensive luxury experience, this 13-day site seeing tour across Morocco and Rabat is a perfect choice.
Including breakfast and dinner and trips to the Dades Gorges, Merzouga Desert, Medina of Rabat and more, this option offers just about everything.
Where to Stay in Rabat?
With such luxury appeal, Rabat offers a range of high-end and lavish hotel, spa and resort options ranging from slick and modern to traditional Moroccan style.
La Tour Hassan Palace
One of Morocco's most prestigious hotels, La Tour Hassan Palace is located in Rabat city. Built-in a traditional Moroccan style, the hotel boasts a spa, swimming pool, three gourmet restaurants and a VIP lounge bar.
Sofitel Rabat Jardin Des Roses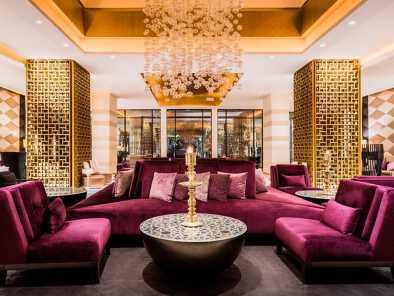 This five-star hotel with views over the lush Andalusian gardens and the Eucalyptus forest offers both tranquility and vibrancy in the heart of Rabat.
Sofitel Rabat Jardin Des Roses offers three beautiful swimming pools, a SPA, a fitness centre and an on-site nightclub.
The View Hotel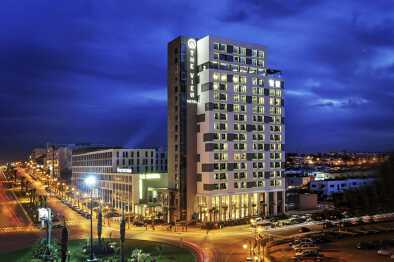 Taking a modern twist on classic Moroccan design, The View Hotel is one of the most stylish hotels in Rabat.
With a luxurious spa offering, hair and beauty salon, heated pool and five-star rated restaurant, this hotel is perfect for couples and families.
Where to Eat in Rabat?
Famed for its delicious cuisine, eating in Morocco is an essential part of your trip. Here is a list of some of Rabat's most delicious dining options.
Golden Fish
Serving French cuisine and offering options for vegetarians and vegans, Golden Fish is the highest-rated fine dining restaurant in Rabat. And, with views over the restaurants beautiful pool on gardens, it's an experience to remember.
Al Warda
If you're looking to sample Morocco's finest local cuisine, look no further than Al Warda. And, to add to the authentic experience, the restaurant is styled with Moroccan interior design.
Le Safran
With modern decor, beautiful grounds and traditional Moroccan dishes on the menu, Le Safran takes a 21st-century approach to authentic Rabat dining.
What events to attend in Rabat?
Rabat is a cultural and historic city, meaning it's plentiful in exciting and engaging live events. Here are some of the city's most famous events.
Mawazine Festival
Since 2001, Mawazine Festival has been Rabat's most-attended event. The festival hosts a range of Moroccan and international music artists and is hosted annually in May.
Visa For Music
Held in November each year, Visa For Music provides a platform for artists from Africa and The Middle East. If you're interested in sampling a broad range of musical genres, this festival is ideal for you.
Jazz Au Chellah
Another music festival, Jazz Au Chellah is a jazz-focused event held every September in Rabat. This event is the perfect place to hear a mixture of European and Morrocan-influence jazz styles.