Hire a Private Jet to Figari
If you're thinking about taking a trip to Figari, you can make it even more luxurious when you rent a private jet from LunaJets. Not only will you arrive in Figari in style, but you'll also have plenty of time to do everything you want to do while you're in the city. To help you make your trip a memorable one, we've got some tips to help you decide what to do and where to stay while you're in Figari.
If you want to know more about how to hire a private jet, discover our private jet charter guide.
What Should You Do in Figari?
Finding something to do while you're at home can be tough, but not in Figari. Even if you're doing nothing, it's hard not to love the natural beauty and serenity of this island commune. For those who tend to get bored, though, we've got some tips for what to do while you're visiting.
Domaine de Tanella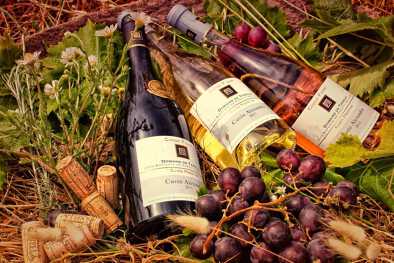 Figari is a great destination for wine-lovers, and the Domaine de Tanella vineyard is one of the best spots to visit if you love wine. This vineyard offers a huge selection of wine, plus you can learn more about the history of the vineyard and taste wines when you visit.
Uomo Di Cagna Path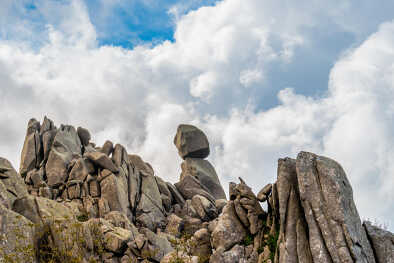 Natural beauty is everywhere in Figari, but it's particularly apparent along the Uomo Di Cagna path. There are several spots along this hiking trail that offer some of the best views you can find on the island of Corsica. If you love stunning views, you need to walk this path while you're in Figari.
Plage de Fazii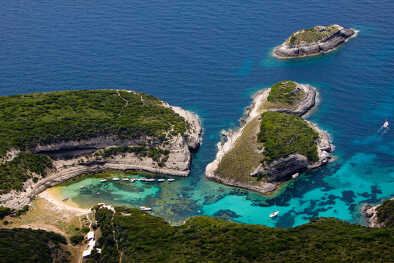 The beach is the best place to visit when you're on an island like Corsica, and visiting Figari is no exception. Plage de Fazii is a secluded cove with amazingly clear water, making it the perfect spot to kick back, relax and experience the feeling of seeing a truly beautiful beach.
Ride U Porcu Ranger
Get an inside look at the Figari countryside with Ride U Porcu Ranger. You get the chance to ride an offroad buggy through the countryside of a pig farm, learning about the people, plants and more that make Figari the beautiful commune that it is. This is a great activity if you want a local experience.
Where to Stay in Figari
As stunning and serene as Figari is, you still need to pick the right hotel to make the most of your trip. Check out some of these popular spots if you're looking for a hotel that combines luxury, beauty and convenience.
Chambre d`hotes Caseddu Di Poggiale
There's no shortage of beautiful hotels in Figari, but Chambre d`hotes Caseddu Di Poggiale has a simple beauty to it that some other hotels lack. If you want a comfortable and stylish hotel that's not over the top, this is an excellent choice.
Pozzo di Mastri
When it comes to luxury, it's pretty tough to beat what Pozzo di Mastri offers. This hotel feels very large and spacious, which includes the lush green lawns and all the other common areas. When you stay at Pozzo di Mastri, it can almost feel like you don't have to leave your hotel to get an authentic taste of Figari.
Isula Bella
If you prefer a simpler style of hotel that still offers excellent comfort, Isula Bella is the place to go. This hotel is a little simpler than the others, but it's still very cozy on the inside and offers wonderful views of the country if that's what you're into.
L'Orca di San Gavinu
L'Orca di San Gavinu is probably the best option if you're looking for a place to stay that embodies the tradition and history of Figari. This quaint little bed and breakfast features an old stone design and authentic Corsica cuisine, making it the perfect hotel for history lovers.
Take a Trip to Figari with LunaJets
A trip to Figari is a great way to experience France without heading straight to the most popular destination. If you want your trip to be even more luxurious, you can hire a private jet to fly to Figari. Thanks to LunaJets, renting a private jet for your vacations has never been easier. To find out more about renting a private jet to Figari, contact LunaJets today.