Private jet charter between Milan and Rome
How much does it cost to charter a private jet from Milan to Rome?
Chartering a private jet from Milan to Rome cost approximately from €5,600 to €17,610.
FROM / TO

Aircraft

Seat

Estimated Price

Milan

Rome

Aircraft: Citation MustangVery Light Jet

Seat: 4

Estimated Price: €5,600

Milan

Rome

Aircraft: Learjet 45 XRSuper Light Jet

Seat: 8

Estimated Price: €10,620

Milan

Rome

Aircraft: Challenger 850Super Large Jet

Seat: 13

Estimated Price: €17,610
Which are the best airports to travel between Milan and Rome?
Bresso, Milan, Italy (LIMB)
LIB - LIMB
Fiumicino Leonardo-da-Vinci, Rome, Italy (LIRF, FCO)
FCO - LIRF
Which kind of Aircraft is available to land in Rome or Milan?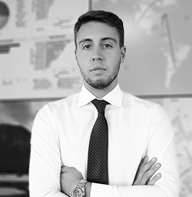 Edoardo Ottochian
Private Aviation Coordinator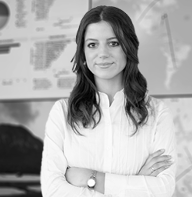 Tamsin Ayris
Private Aviation Coordinator
Our Private Jet Advisors are available 24/7 to help you through every step of your booking process.
call us
Regular Airlines do not offer Air Charter fare, they just fleet the biggest aircraft full of passengers and in this case, does not matter your business needs nor your VIP requirements on the fly. For a better experience on business travel, you will need to make your booking with business aviation experts. Once they know your departure point and your arrival airport, the seek for your jet rental starts.
What Can You Do in Rome?
Rome has something for everyone with historical sites from the Colosseum to the Sistine Chapel, elegant restaurants and entertainment options.
Tour the Colosseum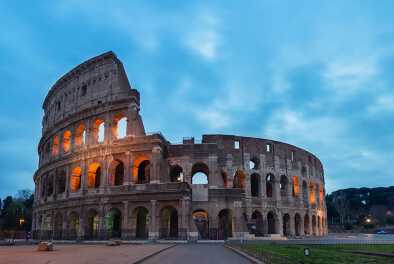 The Colosseum is a global icon when it comes to recognizable landmarks. Completed around 70 AD, it's the largest amphitheatre ever built and could seat over 50,000 spectators and hosted gladiator battles, theatrical performances and parades. Combine your entrance tickets with entry into the Roman Forum and Palantine Hill.
Avoid standing in line by scheduling a VIP tour. A private guide can help you gain access to the most famous locations in Rome's closed positions. You will visit unique and secret locations with the guide that are typically off limits to tourists.
See Vatican City and the Sistine Chapel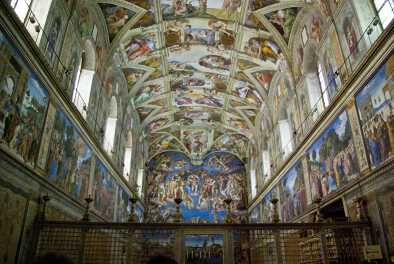 Every trip to Rome should include visiting Vatican City and marvelling beneath the Sistine Chapel, which was painted by world-famous artist Michelangelo. You can take guided tours and be awe-struck at the elegant grandeur and the handcrafted marble facades that adorn the outside of St. Peters Basilica.
Additionally, we advise taking a VIP tour to find the hidden jewels. A guide could accompany you into various rooms that are usually closed but open to special visitors.
What Can You Do in Milan?
Milan is home to many high-end restaurants and boutique shops and is rooted in a deep history.
Explore Milan Cathedral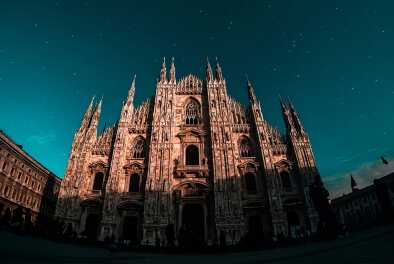 Taking over 600 years to complete, Milan Cathedral is famed for its architecture. Centrally located, visitors can marvel at the exterior facade, towers and statues. Step through the grand front doors and experience an interior that is just as impressive as the outside.
Take in the Church of Santa Maria Delle Grazie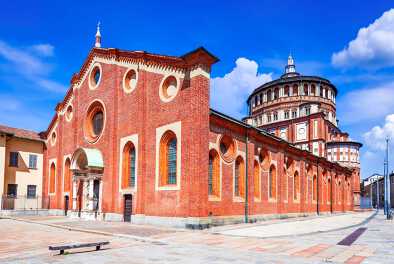 While the exterior of the Church of Santa Maria Delle Grazie may not be as prominent or glorious as Milan Cathedral, it's the inside that makes this a must-visit on any trip to Milan. The Church houses The Last Supper by Leonardo da Vinci, which is one of the most renowned masterpieces anywhere in the world.
What is the best restaurant in Rome?
La Pergola
La Pergola has been considered the best place to eat in Rome for years and is the only restaurant in the City with three Michelin stars. The views from the top of the Rome Cavalieri Hotel are the perfect way to enjoy one of the 53,000 bottles of wine they offer.
La Terrazza
La Terrazza is another fine dining option with stunning views.Try the pasta with coconut or the steamed Oyster.
What is the best restaurant in Milan?
Here is our idea of the best restaurant in Milan, and 2 additional ideas for you to choose something different.
Contraste Restaurant
Contraste is the perfect authentic Milanese restaurant for the insiders. The italian aperitivo served everyday will make you just feel like you are part of them.
Cracco Ristorante
One of the best and most awarded fine-dining restaurants in Milan is the Michelin-starred Cracco Ristorante. The cuisine is constantly being updated by Chef Carlo Cracco and often includes renowned egg yolk spaghetti with garlic or black cod glazed with honey.
Il Luogo di Aimo e Nadia
Il Luogo di Aimo e Nadia is another 2-star Michelin restaurant that includes a blend of Tuscan cuisine offers varied dishes that can include a sirloin or a veal mountain fassona.
Where should you stay in Rome?
With many excellent areas to stay in, Rome offers the best luxury and boutique hotels.
Hassler Roma

The legendary five-star hotel is located close to the city centre and overlooks the famed Spanish Steps. Hassler Roma seamlessly blends exquisite attention to detail and the highest quality of service and has been operating in Rome for over a century.
The St Regis Rome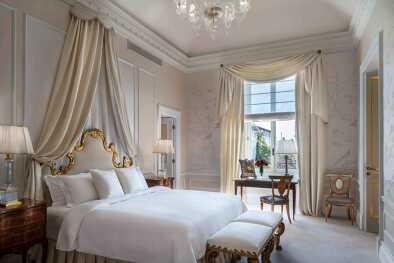 Situated within a 19th-century building near Piazza Della Republica, The St Regis Rome is a lavish accommodation option. The interior is classically styled and includes butler service and a spa, meaning you can return to be pampered and relax after a day exploring the city.
Where Should You Stay in Milan?
Sophisticated visitors will have no problem choosing from many of the luxury accommodations.
Bulgari Milan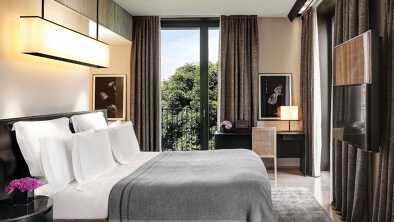 Bulgari Milan is housed in a renovated 18th-century palace. Only a kilometre away from Milan Cathedral, guests will enjoy the proximity to the best sights to see, restaurants and shops to explore. The luxury hotel also includes a 4,000-square-meter private garden and an on-site restaurant that specializes in traditional Italian cuisine.
Palazzo Parigi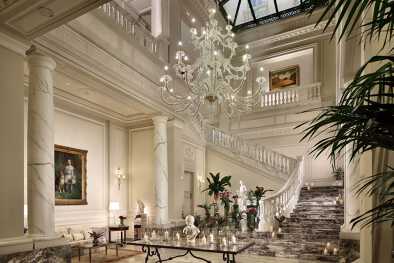 Close to the Brera district, Palazzo Parigi is luxury at its finest. An elegant lounge and bar area allows guests to relax or unwind, and the hotel restaurant means you can enjoy authentic Italian cuisine. Other amenities include an indoor pool, a fitness centre and a grand spa.
Video with aerial views of Milan
Video with aerial views of Rome
Travel Between Rome and Milan with LunaJets
Renting a private jet is the best way to travel between Rome and Milan, whether it's for business or pleasure. LunaJets is here to provide everything for you when you hire a private jet to ensure that you have the time, freedom and flexibility to focus on what's most important for your journey.
Frequently Asked Questions
How can I book a private flight?
There are many ways to book a flight with LunaJets. You can either get on our app and follow the steps or ask any of our aviation advisors to book the correct aircraft for you.
What are the airports near Rome?
The airports near Rome are: Leonardo-da-Vinci Fiumicino Airport is 33 km from Rome, the IATA code is FCO, and the ICAO code is LIRF (A good option for Private Jet Charter) Ciampino Airport is 17 km distance from Rome, IATA code is CIA, and ICAO code is LIRA
What are the airports near Milan?
The airports near Milan are: Bresso Airport, IATA code is LIB, and ICAO code is LIMB (Good runway for most Air Charter models) Milano Linate Airport, IATA code is LIN, and ICAO code is LIML Milano Malpensa Airport, IATA code is MXP and ICAO code is LIMC
Other destinations from/to Milan
Other destinations from/to Rome