Hire a private jet to Turkey
Besides its beautiful offerings in sightseeing and activities, Turkey is an essential nation to both, Asia and Europe, as it connects both continents and is a major source of trade.
How can you hire a private jet to/from Turkey?
At LunaJets, we stand to our pillars; simple, fast and reliable and will ensure the best travel for you and your loved ones. With our long-standing history and being the market leader in this sector, we have an extensive fleet of 4800 aircraft to choose from. Moreover, we will adapt to any of your needs, be it a cargo charter a group charter or a last-minute charter.
We invite you to download our new LunaJets App and follow the steps for your dream charter.
The advantages of the App are:
Book a flight anytime and anywhere

Store manage and retrieve documents

You will have geolocation with directions to the respective airports

Compare all the pricing options online

Compare the jets and their features

Maintain informed thanks to live updates
If you prefer contacting us the old-school way, call any of our aviation advisors today and get the best private jet charter option.
What are the best cities to visit by private jet in Turkey
Turkey ranges from mountains to beaches and cosmopolitan cities, it has it all. Below are some of the places you have to visit when travelling to Turkey.
Istanbul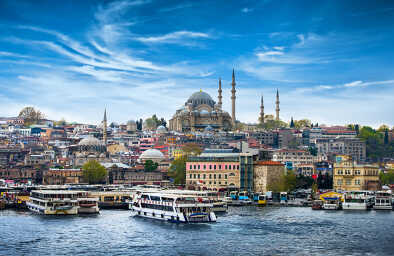 Istanbul, is a beautiful city, full of life, nightlife and excellent gastronomic delights. As the capital of Turkey, Istanbul is also frequented a lot by business travellers. The city is perfect for sightseeing and will surprise you with extensive shopping ranging from endless bazaars to luxury shopping.
After landing in style with LunaJets, stay at any of the two Four Seasons in Istanbul. Four Seasons at Sultanahmet is located in the old town, whilst Four Seasons at Bosphorus is right by the waterfront and reflects the changing Istanbul infusing a 19th-century Ottoman palace with elegance. one of the nicest areas of Istanbul. The 4 Seasons offers an ecstatic spa that will treat you the Turkish way.
Getting there:
Istanbul has many airports, depending on your needs, ask our business aviation advisors to recommend the best airport possible. The best and most known airport however is Istanbul Ataturk.
Bodrum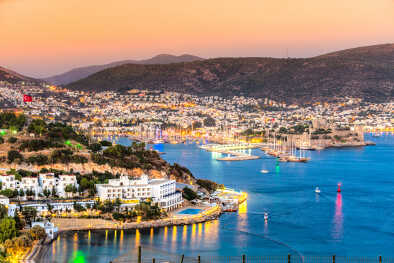 One of the most beautiful beach areas in the world awaits you. Bodrum and the surrounding areas are one of our client's favourite summer destinations and an absolute go-to for the elite. Stay at the Caresse Luxury collection, the celebrities' most acclaimed hotel or charter a luxury yacht during your holidays and enjoy the beautiful Mediterranean coast of Turkey.
Getting there:
To private jet charter to Bodrum, the most convenient airport is Bodrum-Milas Airport (BJV, LTFE). Another nearby airport is Kos Island Airport (KGS, LGKO). Bodrum Airport is about 30 km from the centre while Kos Island is about 40 km. Enjoy Beachclub hopping and arrive at Il Riccio or Xuma Beach, in style.
Cappadocia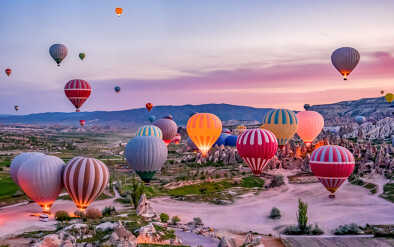 Located in the central region of Anatolia, Cappadocia is a historical region in Turkey. It is a must-go-to destination if in Turkey, known for its unique geological, historical and cultural features located in the middle of the mountains and offering spectacular and unique architecture.
When going to Cappadocia stay at Museum Hotel, a divine boutique hotel, that will take you back to ancient times. This hotel is part of Relais and Chateaux and has won many prizes over the years. Early am your local tour guide will take you on an unforgettable hot air balloon ride, with bubbly and breakfast included.
Getting there:
There are two airports in Cappadocia, Nevsehir Kapadokya Airport (NAV, LTAZ) and Kayseri Erkilet Airport (ASR, LTAU). Nevesehir is the closest airport to Cappadocia about 40km distance, making it about a 40-minute car ride. Kayseri Airport is about 75 km distance and a 1-hour drive.