Hire a private jet to Latvia
Visiting Latvia and other Baltic countries is a one-in-a-lifetime experience as the people are warm, the sights are beautiful and endless UNESCO world heritage sites. Nature includes waterfalls, lakes and mountains.
Private jet booking offices in Latvia
LunaJets has one of its offices located in Riga, Latvia's capital. As the number one private jet broker in Europe, LunaJets helps you locally with your flight reservations, airport transfers and additional VIP concierge services. Our aviation advisors will give you 360 assistance, may it be to get a driver or a security guard. The offices are located just in the heart of Riga, in a historic building that was built by a famous architect called Herbert Timers between 1912 and 1914 along the river.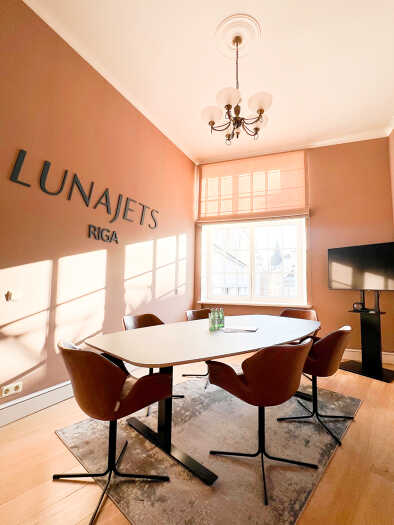 How can you hire a private jet in Latvia?
At LunaJets, we stand to our pillars; simple, fast and reliable and will ensure the best travel for you and your loved ones. With our long-standing history and being the market leader in this sector, we have an extensive fleet of 4800 aircraft. Moreover, we will adapt to any of your needs, whether a cargo charter a group charter or a last-minute charter.
We invite you to download our new LunaJets App and follow the steps for your dream charter.
The advantages of the App are:
Book a flight anytime and anywhere

Store manage and retrieve documents

You will have geolocation with directions to the respective airports

Compare all the pricing options online

Compare the aircraft and their features

Maintain informed thanks to live updates
If you prefer contacting us the old-school way, call any of our aviation advisors today and get the best private jet charter option.
Some of the advantages of charter flights are:
You get to choose your own schedule, with no delays or long queues

You get to choose your route, with no annoying layovers

The flight is tailormade to all your preferences (be it dietary, additional luggage etc)
What are the best cities to visit by private jet in Latvia
Latvia is the heart of the Baltic, ranging from having beautiful cities to astonishing landscapes, fauna and flora. As a very unique country, Latvia will leave you speechless.
Riga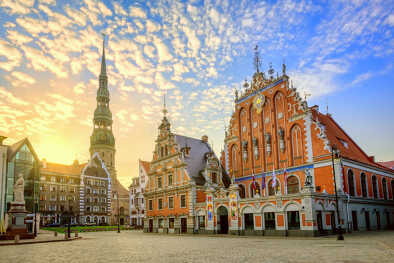 Serving as the capital of Latvia and the biggest city, Riga has beautiful sights to offer. Apart from the wonderful architecture, there are endless nightlife options. The city is bright and has a beautiful old town. A beautiful central market, art nouveau architecture, and go the St Peters church. Go to Vincents for an exquisite dinner with its concept of modern, urban, seasonal and organic. There are beautiful hotels to stay in in the city, however, the Kempinski is an absolute dream in every way.
Getting there:
Riga is served by one airport, Riga International (RIX, EVRA). This international airport has many international flights and is the only major and largest airport in Latvia.
Daugavpils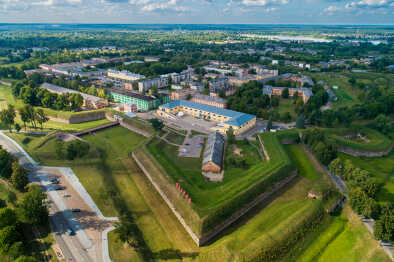 The second largest populated city of Latvia will take you back to a fairytale. It has both classical and eclectic styles. The culture is absolutely astonishing and the surrounding nature definitely worth seeing. The city offers churches amongst them a cathedral, a beautiful zoo, the world-famous fortress and many more. There are endless art cafes spread around the city worth going for. The housing options vary and are cosy unique and have beautiful architecture
Getting there:
Daugavpils International airport (DGB, EVDA) is the only airport serving this city. It is located about 12 km from the centre of the city and makes it a 15-minute car ride.
Best events where you can fly by private jet in Latvia
Līgo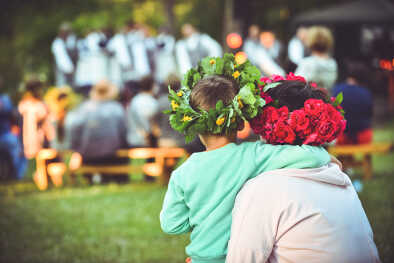 Ligo is a national holiday celebrated on the night of the 23rd of June to the 24th of June in harmony with the summer solstice. People engage in joyful festivities just as their ancestors did centuries ago. It is the main traditional ethnic festival (pagan traditions) in Latvia and marks the shortest night of the year.
Getting there:
Ask our aviation advisors for help with where to go for this beautiful tradition. The whole country dresses up and celebrates with flowers at the beginning of summer, so just choose your airport take-off and land.