Hire a Private Jet to Lanzarote
Whether you're planning on taking the corporate jet or thinking to rent a private jet, enjoy your journey to the Atlantic Ocean in style. This hotspot of flora and fauna is bound to make your vacation exciting and thrilling at any cost!
What can you do in Lanzarote?
While you may think Lanzarote is like any other island destination, the reality may surprise you. With its unique combination of nature and art, there's no shortage of places to visit on this tropical island. From volcanic spots like Caldera Blanca to art spots like La Casa Amarilla, don't hesitate to book your private jet to this location right away.
Lounging at Papagayo Beach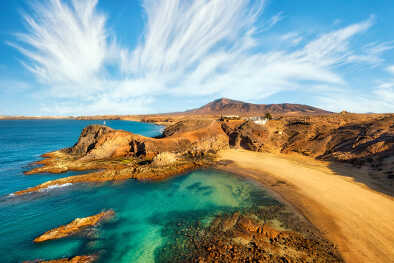 One of the most popular beaches on the island, take a day to rest and rejuvenate at Papagayo Beach. With its crystal-clear water and endless white sands, it's hard to find anywhere else as optimal when you want to do nothing but soak under the sun all day.
Exploring Fundacion Cesar Manrique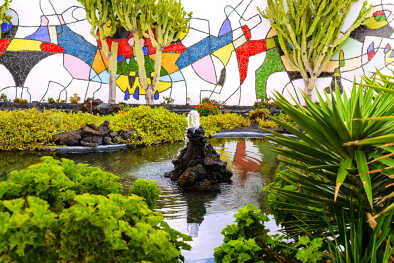 A famed Spanish artist, Cesar Manrique used his artistic vision to transform his home into a wonderful culmination of his art, life, and philosophy. While the lava bubbles are the surprise element, his various sculptures and artworks dotted around the property certainly stand out too!
Marvel at Lanzarote's Natural Flora and Fauna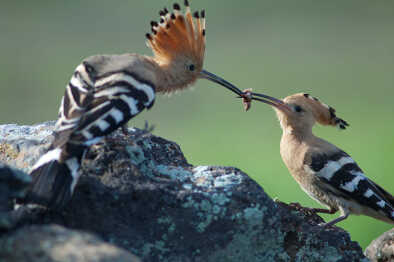 Schedule a visit to the Timanfaya National Park when you're ready to experience natural volcanoes alongside vivid flora. From exotic camel rides that take you on a tour of the volcanoes to various walking routes, there's no shortage of options on what to do at this scenic location.
Where to Stay in Lanzarote?
Hotel Fariones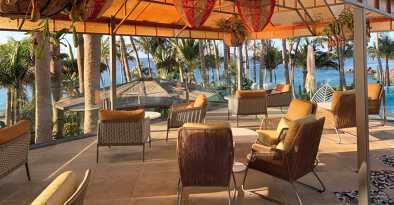 With exclusive access to a cove located nearby, Hotel Fariones is the ideal place for anyone looking to stay in an elegant and sophisticated hotel. Its recently renovated rooms offer superior comfort with perfect oceanic views.
Princesa Yaiza Suite Hotel Resort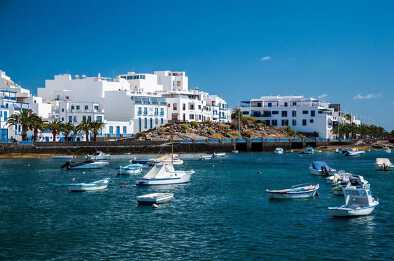 A five-star resort located south of Lanzarote, find personalized services and more at Princesa Yaiza Resort. With facilities like a gym, spa, and a variety of restaurants to thrill your appetite, this resort offers unique aspects that make it a memorable stay for its customers.
Lani's Suites Deluxe
When looking for the highest-level of luxury, don't look anywhere other than Lani's Suites. With awe-inspiring oceanic views and an utterly adult experience here. Find the perfect harmony of nature with function at this sophisticated spot.
Where to Eat in Lanzarote?
Amura
Located within a colonial-style building, the Amura restaurant is famed as one of the best restaurants on the island. They offer an extensive menu full of Canarian cooking with locally sourced ingredients. Sit down to a three-course meal or enjoy the buffet at this fine dining place.
Que Muac
When you're looking for upscale fine dining, Que Muac is the perfect destination. With a gourmet menu that boasts of a fusion between traditional Lanzarote flavors and global cuisine, let your tastebuds be delighted throughout your course meal here.
Lilium
Featuring high-quality, locally sourced ingredients, the Lilium doesn't disappoint when you're expecting beautiful presentation and superior taste. With a comprehensive collection of Canarian wines, enjoy local seafood or tender meat while you're dining at this hot spot.
What events to attend in Lanzarote?
Dia De Los Reyes
With a colorful camelback procession, witness as the Three Kings give out candy to children while the procession is dressed in vibrant and extragavant costumes. With speciality recipes like the Roscon de Reyes, this event is all about food and costumes!
Fiesta San Gines
The biggest festivals in all of Lanzarote, the Fiesta San Gines has several weeks filled with fun games, boat races, and tons of live music events. A lively party is thrown at the beach during the end of the fiesta that includes fireworks and live bands.
Visual Music Festival
The Visual Music Festival combines contemporary music with the island's beautiful nature, a cultural event that holds global importance. New venues are added each year as the event gets larger.
Why fly with LunaJets?
When you're looking to travel in style, nothing can beat getting your personal helicopter charter or a private jet. Lunajets is your go-to service when it comes to handling any of your individual aviation needs. Whether you need to rent a private jet or helicopter transfer from the nearest airport, there's nothing that we don't provide.
Experience superior customer service and enjoy the view from your personal airplane when you decide to hire a private jet through Lunajets. Our new mobile app makes it more convenient for you to book as you go.