Hire a Private Jet to Heraklion
What Is There To Do In Heraklion
Whether it is history, beaches or nightlife, there are an array of activities to check out in Heraklion. While the city attracts all walks of life, you will get to see everything from the vantage point of style and luxury.
Palace of Knossos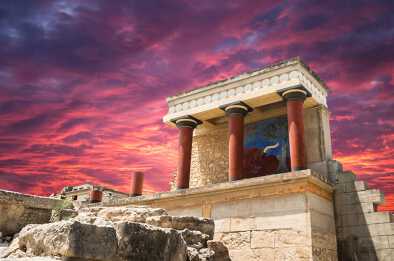 This Palace of Knossos, dating back to 1450 BC, is one of Crete's most popular and meaningful landmarks and a must-see for anyone visiting Heraklion. Believed to have been the mythical labyrinth of King Minos, the palace is vast with four wings and a courtyard.
Koules Fortress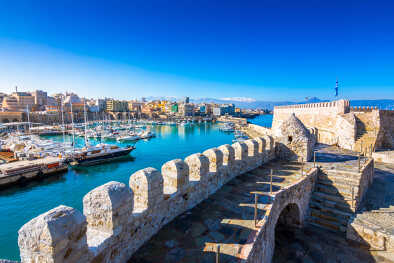 Koules is a Venetian castle that was once a fortress. It surrounds the Harbor of Heraklion. It was built in the early 13th century when the Venetians conquered Crete. Today, the traditional Venetian architecture is still intact. Visitors can walk the grounds as well has take tours to explore the ancient site.
The Crete Golf Club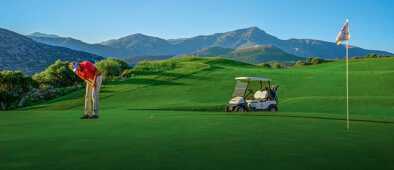 High-end travel should always include a round of golf. The Crete Golf Club is the first 18 hole golf course on the island. Its meticulous greens, mountainous Cretan landscape and mild Mediterranean climate make this course an experience you will never forget.
Where To Stay In Heraklion
Lunajets is not just about flying you in and out of an airport. We will arrange travel to and from whatever luxurious accommodations you arrange, making every aspect of your trip luxurious.
Cayo Exclusive Resort and Spa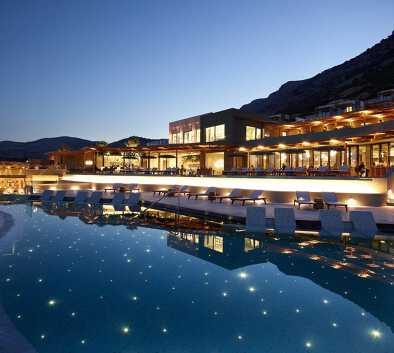 Cayo Exclusive Resort & Spa is a sleek and sophisticated option when staying in Heraklion. The hotel design is elegant and the surroundings are second to none. Cayo has 74 luxurious rooms with views of the Sinalonga Islet and private swimming pools.
Abaton Island Resort and Spa

With rooms gleaming with white decor, you will find hand-carved headboards and driftwood sculptures in any one of the Abaton Island Resort and Spa's 14 styles of rooms. Not only do the rooms themselves exude luxury, but they offer outdoor access, making the surroundings just as much a part of the space.
Elysium Boutique Hotel and Spa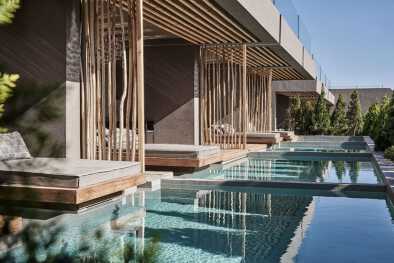 The Elysium is a serene, adults-only hotel that offers a peaceful, grown-up getaway to its guests. Located on the promenade of Analipsi in Hersonissos region of Crete, the hotel boasts luxury accommodations along with views of both the Aegean Sea as well as the lush Crete, landscape.
Where To Eat In Heraklion
Crete is a gastronomical delight and Heraklion will not disappoint.
7 Thalassas Restaurant
7 Thalassas is the best seafood restaurant in the city. World-renowned chef, Andreas Voulgaris, uses only the highest quality organic ingredients in his Mediterranean-focused cuisine.
Xalavro
Xalavro was built out of an old house that sat in ruins in the heart of Heraklion. From those ruins came a beautiful open bar. The equally open restaurant offers homemade cuisine with local ingredients. Guests at Xalavro get to see all food and drink prepared right in front of them, making the entire visit an experience to remember.
Swell Restaurant
Swell is located right on Knossos Beach with a veranda that opens right onto the water. Michelin 1 rated chef, Lefteris Lazarou, has created a menu of Greek gourmet cuisine. The food and the location make Swell a culinary masterpiece for all the senses.