Hire a Private Jet from / to Zanzibar
What can you do in Zanzibar?
Zanzibar combines rich culture and history with island fun, beaches and sun. Catering to all desires, find just the type of entertainment you need.
Stone Town Private Walking Tour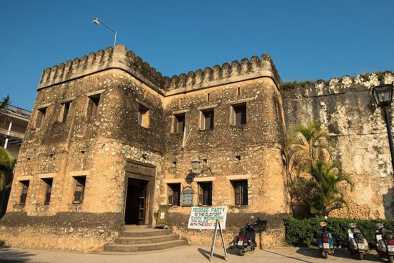 Stone Town is a UNESCO World Heritage Site, which means it is rich in cultural heritage, history and interesting things to see. Tailor your walking tour to suit your interests. Typical tours include shopping and studying the interesting architecture that makes Stone Town what it is.
Kite Surfing at the Kite Centre, Zanzibar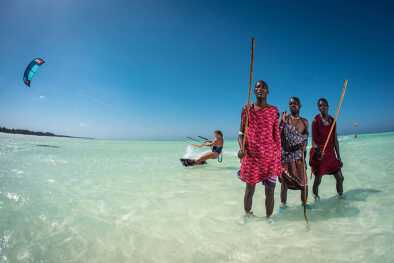 Enjoy the amazingly blue Indian Ocean from a different perspective while kite surfing. Take lessons or head out on your own, experience incredible reef waves or if just starting, stick to the friendly and expansive flats.
Dive Pont Zanzibar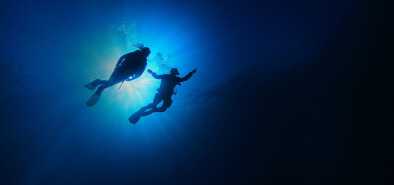 With the right instructor, a scuba diving trip can create memories for a lifetime. The Dive Point Zanzibar, a 5-star resort-based enterprise offers just that. Take classes, explore the local water or go snorkeling if you do not dive.
Where to Stay in Zanzibar?
The hotels and accommodations in Zanzibar rival any in the world. Enjoy destination resorts or use your hotel as a launchpad to all Zanzibar offers.
Park Hyatt Zanzibar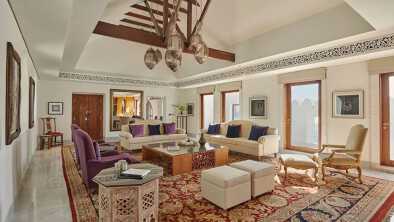 Close to all the major attractions, guestrooms have all the usual hotel accommodations. The Park Hyatt Zanzibar has a pool and multiple restaurants are located within walking distance.
Tembo Palace Hotel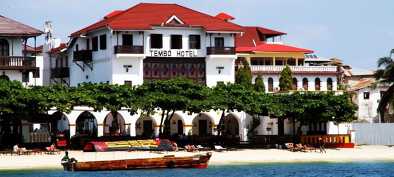 This gem merges history with luxury in the heart of Stone Town. Swahili beds and furniture await you and the property has its own beach. Tembo Palace Hotel also offers sunbeds, a swimming pool, a seafront terrace and a restaurant.
Jafferji House & Spa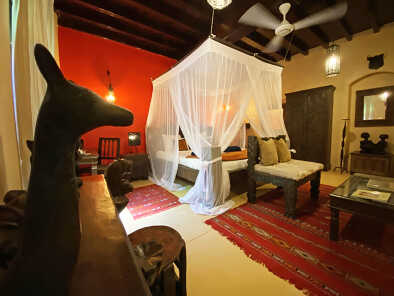 This 4-star luxury destination is in the heart of Zanzibar's historic district. Located behind the Old Fort, Jafferi House & Spa is close enough to shops, restaurants and the beach to walk.
Where to Eat in Zanzibar?
As with everything else, the luxury dining establishments in Providenciales are second to none.
The Rock
This restaurant is truth in advertising. Surrounded by the ocean, The Rock offers simple but exquisite cuisine. Once you have eaten, take a complimentary boat back at high tide or you can walk back at low tide. Make reservations though as this is a very popular restaurant.
Peterpan Beach Lodge & Italian Restaurant
Italian and African food dominates the menu. The seafood is amazing. Peterpan Beach Lodge & Italian Restaurant is vegetarian-free and it has vegan options.
Zee-Bar
An authentic beachside bar is difficult to beat and that is what you get with Zee-Bar. Featuring standard bar fare, local cuisine and booze, this restaurant scratches that itch for something familiar with a flavor of exotic.
What events to attend in Zanzibar?
Zanzibar offers plenty to do no matter what your interests are.
Zanzibar International Film Festival
This is an annual film festival that features the latest African cinema. It is known as the largest cultural event in East Africa. Parties, screenings, dances are all on the menu during the Zanzibar International Film festival, which entertains over 100,000 people annually.
Zanzibar Cultural Festival
Get a taste of the culture, traditions and celebrations of the Zanzibar region. Enjoy food, music, dance, workshops and performances during the cultural festival, held just after the Film Festival. This event is a great way to get to know Zanzibar on a personal level and meet local artists while rubbing elbows with local residents.
Zanzibar Beach and Watersports Festival
Enjoy beach and water events such as kite surfing and kayak racing. Or just take in offerings from local artists. For three days, celebrate the beach at the Beach and Waterfront Festival. Since the beach is Zanzibar's main attraction outside of its rich culture and heritage, this event is the premium event of the year.