Hire a Private Jet to Seychelles
What Can You Do in Seychelles?
Seychelles isn't just a tropical getaway — it's an exclusive experience when you rent a private jet from LunaJets. To see it all, schedule some luxurious tours and experiences. Along the way, snorkel along stunning reefs, fish for tropical delights and lounge on exquisite, shimmering sands.
Island Hopping on a Private Yacht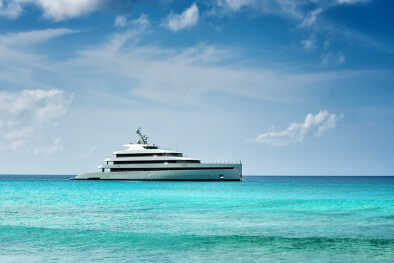 The twin-hulled Pegasos private yacht is a villa on the sea. This seven-day tour includes stops on new islands every day. Along with a professional nautical crew, the resort staff provides for an elegant cruise.
Private Deep-sea Fishing Charter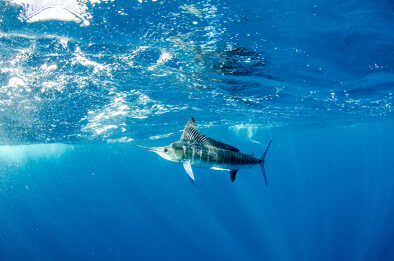 With 40 years of experience between them, Bedlier & Sons know where to find Mahi Mahi, tuna and sailfish: the ocean's fastest fish. Their 29-foot deep-sea fishing vessel is outfitted with everything you need to haul in a delicious Seychelles feast.
Aldabra Atoll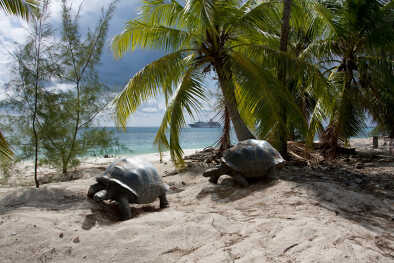 As home to the world's largest population of giant tortoises, access to this otherworldly lagoon is heavily restricted. Other than researchers, it's free of people. A tour of Aldabra Atoll is a peek into untouched splendour.
Where to stay in Seychelles?
Unlike more crowded tropical destinations, resorts in Seychelles aren't massive oceanfront developments. They're tucked into secluded private islands, making a Seychelles stay a truly upscale event.
JA Enchanted Island Resort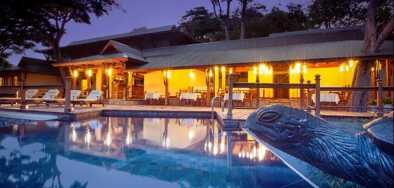 Each of the 10 private villas comes with a private pool and access to a private island. Pamper yourself in the scenic hilltop spa and enjoy artisanal Creole cuisine. Packages include private island rentals.
Four Seasons Resort Seychelles at Desroches Island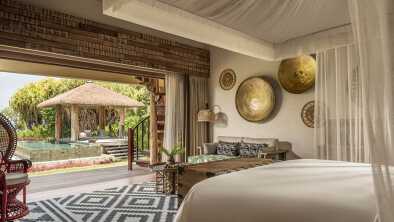 The Four Seasons Resort is the only resort on this coral island. Their private villas range from a romantic hideaway with a private poolside cabana and garden to a palatial seven-bedroom presidential suite.
North Island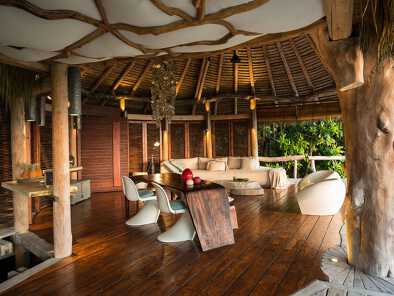 With 11 villas dotting this large island, your North Island luxury accommodations will be personalised and utterly private with complementary spa service and private scuba diving tours.
Where To Eat in Seychelles?
Seychelles culture is shaped by French, African, Southeast Asian and Moorish society, meaning the cuisine is as diverse as its culture. Some of the world's most talented chefs have made the island chain home.
Café des Arts
By day, Cafe des Arts offers gourmet cuisine and drinks in a casual beachside setting, but at night, it switches to an elegant restaurant full of gastronomic delights. It cements its reputation as one of Seychelles' top restaurants with fresh crab curry and Creole lobster salad.
Eden
Shaded by trees and lit by the setting sun and lanterns, Eden offers fresh-caught seafood and upscale Creole BBQ. Awaken your palette with an appetiser of goat cheese with honey and pineapple or salmon gravlax.
Seyshima
This sophisticated Japanese restaurant offers a la carte sushi, sashimi and Nigiri prepared before you by professional chefs. Complement your meal with sake, champagne or a bottle of wine from a selection of international vineyards.
What Events To Attend in Seychelles?
The diverse population, refined visitors and rich landscape combine to make Seychelles the home of unique experiences. After arriving from a private jet charter, soak up the islands' culture during a number of vibrant events.
International Carnival of Victoria
Much like Brazil's Carnival, the International Carnival of Victoria is a cultural celebration full of dancing, music, costumes and parades. Every April, visitors and locals flood the streets of the Seychelles capital for an unabashed union of arts, food and merriment.
International Deep-Sea Fishing Competition
The Offshore World Championship of deep-sea fishing, held in April, showcases the talents, accomplishments and luxury boats of sponsored teams from across the world.
Semaine de la Francophonie
In March, Seychelles residents celebrate their French heritage with a weeklong celebration, highlighting French cinema, fashion, literature, art and music.