Hire a Private Jet to Puerto Plata
Things to Do in Puerto Plata
Puerto Plata has no shortage of things for visitors to do during their stay. With beaches, museums, and historical sites to visit, you can experience the culture and history of Puerto Plata wherever you go.
Sample Rum at Macorix House of Rum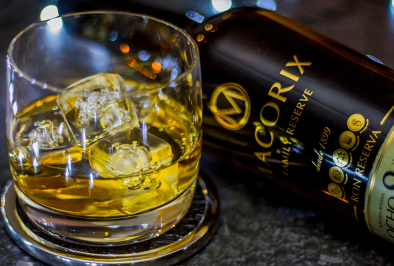 For those with a taste for rum, visit the Macorix House of Rum for an enriching day of tasting some of the best rum in the country. In addition to tasting, you'll learn about the history of the iconic drink.
Take a Day Trip to Cayo Arena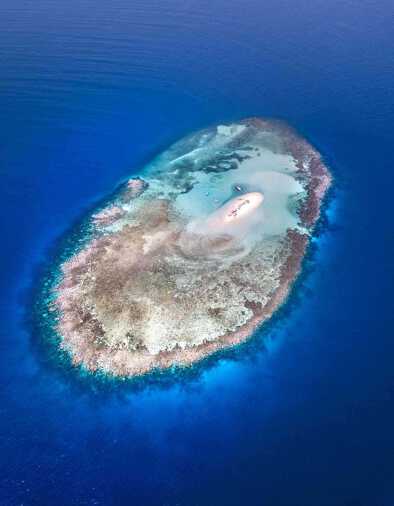 Cayo Arena—also known as Paradise Island—is a private island you can reach with just a short boat ride. With the island all to yourself, you'll be free to enjoy snorkeling in the brilliant coral reefs or lounging in a private cabana.
Charter a Boat at Playa Dorada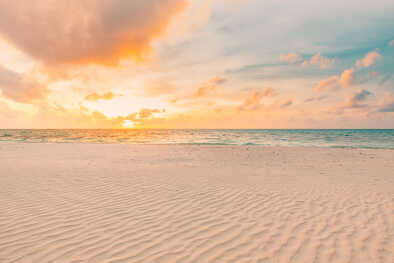 One of the most popular beaches in Puerto Plata, Playa Dorada—or Golden Beach—sits right on the country's Golden Coast. Charter a private boat to take you across the bright blue waters and take in the view of the distant white sand beach.
Where to Stay in Puerto Plata
Puerto Plata was designed with luxury vacationing in mind, as shown by the number of first-rate resorts and hotels in the city. With gorgeous suites and countless amenities to enjoy, you will consider staying in Puerto Plata indefinitely once you arrive at your resort.
Senator Puerto Plata Spa Resort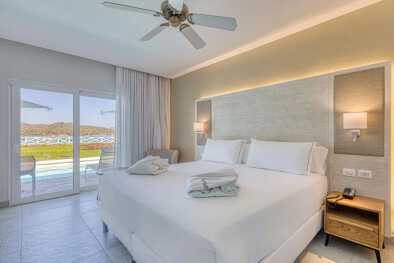 The Senator Puerto Plata Spa Resort is an all-inclusive hotel that strives to make your vacation the best with its numerous amenities including massages and an ocean view.
Gran Ventana Beach Resort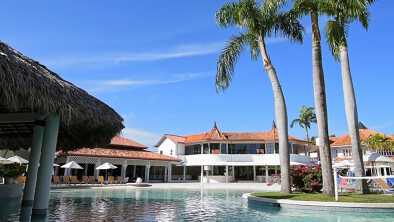 Located right on Playa Dorada beach, the Gran Ventana Beach Resort is one of the top-rated hotels in the country. Enjoy the stately architecture and luxury treatment during your stay here.
Casa Colonial Beach and Spa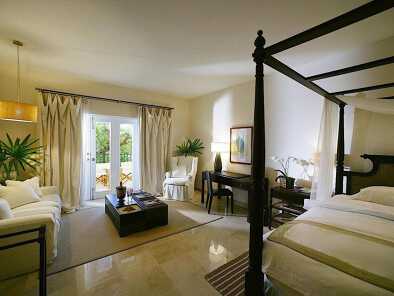 Located directly on the beach, travelers come from all over the world to stay at Casa Colonial Beach and Spa. This ornate hotel offers guests seclusion and peace, along with numerous amenities.
Where to Eat in Puerto Plata
Puerto Plata is home to many fine-dining restaurants for visitors to experience. Get a taste of traditional Dominican flavors and try out contemporary fusion cuisine during your visit.
Lucia
Enjoy creative and flavorful French-Caribbean fusion cuisine at this award-winning restaurant. Take in the view of the exotic jungle next to the restaurant and sample the finest wines from around the world at Lucia. With fresh seafood dishes, specialty desserts, and signature cocktails, you'll experience Caribbean flavors with a luxury twist.
La Yola Restaurant
Part of the Puntacana Resort and Club, La Yola features an open-air layout that sits on a wooden deck directly over the water. Dine on fresh seafood with Caribbean and Mediterranean flavors, and admire the view of the marina under the night sky.
Restaurant Casa Veintiuno
Experience European cuisine with a Caribbean twist at Restaurant Casa Veintiuno. With a chic, open-air setting, this local favorite is the perfect place to enjoy a romantic night out with good food and expensive wine.
Events to Attend in Puerto Plata
With festivals and events in store all year long, you'll always have something to celebrate while visiting Puerto Plata. Participate in the festivities during your stay to experience the city as the locals do.
Puerto Plata Carnival
Lasting the entire month of February, the Puerto Plata Carnival is held to honor Dominican culture and roots. Celebrate with parades, music, and the election of 'King Momo' as the grand finale.
Dominican Rum Festival
The Dominican Rum Festival is held to celebrate the many rum houses in the area. This celebration includes rum tastings, workshops, and even concerts.
Puerto Plata Festival
Held in October, the Puerto Plata Festival celebrates the city's culture with music, dancing, and food.