Hire a Private Jet to Higuey
You can now hire a private jet to Higuey to explore this beautiful gem.
What Can You Do in Higuey?
If you enjoy the vast outdoors, here are some of the fun activities you can indulge in Higuey:
Visit La Cana Golf Course

Featuring a 27-hole golf course, the La Cana golf course has a spectacular ocean view. It was designed by the renowned P.B. Dye and declared the number one course in the Caribbean by Golf Magazine.
Take a Private Helicopter Ride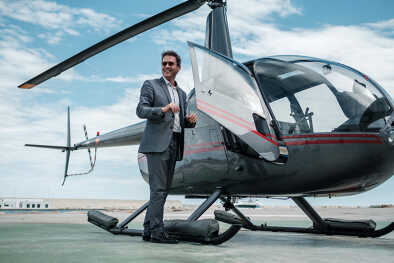 Enjoy a helicopter excursion viewing the rugged splendor of the Punta Cana beaches, breathtaking palm trees, golf course, and a magnificent view of the city of Higuey. Additionally, you can create your own excursion.
Swim with dolphins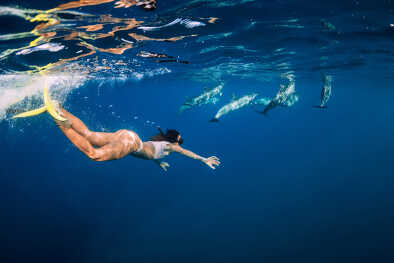 Feel the rush of immersing yourself in the world of amphibians and sea mammals. Enjoy a one-on-one experience swimming with dolphins at full speed across the ocean surface with the help of an experienced dolphin handler.
Where to Stay in Higuey?
Accompany your helicopter charter with luxury stays in some of the best hotels in Higuey:
Casa De Campo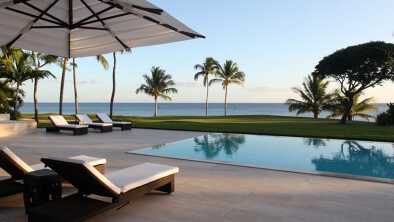 Designated for travelers who enjoy staying in private gated communities, Casa de Campo has a safe and exclusive setting perfect for relaxing and enjoying privacy. The resort offers curated vacation packages that enable you to make the most of your stay.
Excellence El Carmen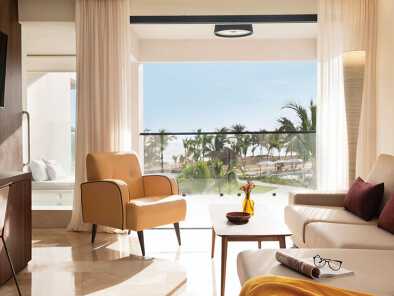 This Punta Cana escape is a sophisticated modern take on luxury accommodation for adults only. Excellence El Carmen is the perfect place to relax and decompress like royalty.
Iberostar Grand Bavaro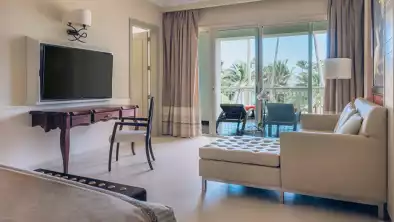 Located on one of the finest beaches in Higuey, Iberostar Grand Bavaro is an amazing architectural offering that encompasses a one-of-a-kind stylish and unmatched hotel. It has amazing dining offers, a golf course designed by the renowned P.B. Dye, and a stunning view of the ocean.
Where to Eat in Higuey?
Considered part of the Caribbean region, Higuey has culinary gems worth exploring.
La Cava
If you are looking for a private and exclusive dining experience, La Cava is the perfect place. Guests enjoy a rare opportunity to dine accompanied by one of the best wine collections in the Caribbean region.
La Yola
Recreating the beauty of Caribbean folklore, La Yola has a boat-style design that offers panoramic views of the sea ad marina. If you enjoy less convention décor and authentic experiences, this restaurant is where you need to dine.
La Palapa by Eden Roc
Often referred to as one of the best restaurants in the Dominican Republic, La Palapa by Eden Roc offers mouthwatering eclectic Mediterranean dishes. Whether you love sushi, Italian, or seafood, this restaurant offers the ultimate dining experience.
What Events to Attend in Higuey
A hub of culture, Higuey offers some unique events you can enjoy:
Festival De Jazz Republique Dominicaine
This is a jazz festival that was initiated in the 1990s and acquired an excellent reputation on the world stage. It boasts of greats such as David Sanchez, Nestor Torres, and Ray Baretto, who are some of the renowned artists to have participated in the festival.
Festival De Merengue
If you love dancing and good food, the merengue festival is perfect for breaking some of those dance moves. The festival is held at the end of September in a nearby city known as Puerto Plata. The festival also features parades, shows, fairs, and dance demonstrations.