Hire a Private Jet to Curacao
What to Do in Curacao
Curacoa offers a wide range of luxury activities for you to enjoy during your stay. Whether you choose to spend your day relaxing, learning, or soaking in the local culture, Curacao has plenty of attractions for you to discover on your vacation.
Visit the Gallery Alma Blou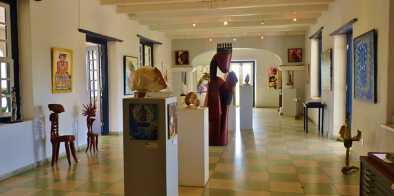 Both the oldest and largest art galley in Curacao, the Gallery Alma Blou features the island's most exquisite artwork. Complete with local and international artwork, the pieces on display in this gallery are all inspired by the colors, architecture, and landscape of Caribbean life.
Charter a Private Boat at Playa PortoMari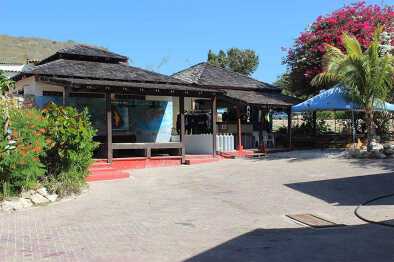 One of the most beautiful beaches in the Caribbean, Playa PortoMari features gorgeous white sand and pristine waters. Charter a private boat at this beach to relax in luxury on the bright blue water. Consider even taking your boat out to one of the private islands that lie just off Playa PortoMari's shores.
Play Golf at the Old Quarry Golf Course

Twice voted the best golf course in the Caribbean, the Old Quarry Gold Course offers a fun challenge for players of all skill levels. Designed to seamlessly integrate into the island's hills and valleys, this golf course features breathtaking views for you to admire as you play.
Where to Stay in Curacao
Curacao offers many luxury resorts that are perfect to accommodate you on your vacation. With plenty of features and amenities, booking any one of these resorts will ensure your time in Curacao is luxurious from start to finish.
LionsDive Beach Resort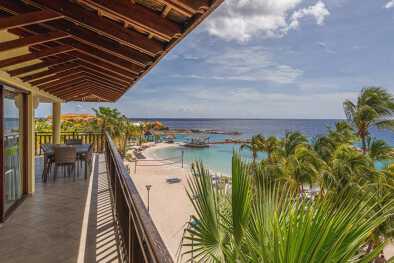 Located right on the beach in Curacao, the LionsDive Beach Resort offers everything you need for an authentic Caribbean getaway. Have a massage on a private beach or enjoy a romantic dinner at one of the resort's four restaurants—no matter what you choose, you won't want to leave LionsDive.
Papagayo Beach Resort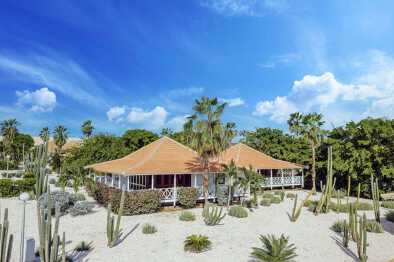 Perched just above the Jan Thiel Village of Curacao, the Papagayo Beach Resort features private villas with tropical style and modern elegance. Relax in a specious suite with an ocean view, or socialize at the resort's private beach during your stay.
Van Der Valk Kontiki Beach Resort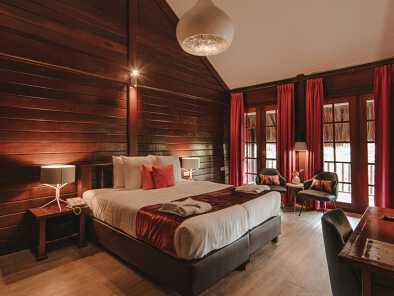 The natural architecture and harmonious atmosphere make the Van Der Valk Kontiki Beach Resort the perfect place for a romantic getaway. Take advantage of the numerous amenities offered at Van Der Valk, including the Cabana Beach and gourmet restaurant.
Where to Eat in Curacao
Experience the delicious Caribbean cuisine during your stay on the island. Each with their own unique flavors, the fine dining restaurants of Curacao are sure to leave you satisfied.
Baoase Culinary Beach Restaurant
Enjoy breakfast, lunch, or dinner at this exclusive restaurant serving Caribbean and Asian fusion cuisine. For a romantic night out at Baoase, have your dinner on a floating gazebo under the stars.
Fort Nassau
Situated at the harbour's entrance high atop a hill, Fort Nassau offers breathtaking views and open air dining. Enjoy the fresh seafood and Mediterranean flavors in this historic restaurant that was once an 18th century fort.
Serafina
In the heart of Curacao's historical district, experience Italian and Mediterranean fusion at Serafina. You'll enjoy fresh and seasonal dishes served to you on a beautiful outdoor terrace.
Events to Attend in Curacao
No matter what time of year you visit, Curacao offers plenty of festivals and events to attend. Soak up the Caribbean culture and live like an islander during your stay with these popular events.
Curacao North Sea Jazz Festival
The biggest event in the Caribbean, the North Sea Jazz Festival features musicians from around the world, making this the perfect event for music lovers.
Curacao Carnival
A celebration of Curacao culture, the Curacao Carnival features live music, parades, and parties all over the island.
New Year's at Pietermaai Pagara
Ring in the new year in style in Curacao's historic Pietermaai district, complete with live music and good food.