Hire a Private Jet to Cefalu
Consider taking a leisure charter or a helicopter charter from the nearest international airport when you want to enjoy every minute from when you leave your home. Start your vacation on the right note when you choose to rent a private jet.
What can you do in Cefalu?
Whether you're looking for some sun and sand or have a heart for exploration, you won't be disappointed in Cefalu. You won't have a moment to spare when you're visiting iconic tourist spots like the Piazza Duomo or looking at art in the Museo Mandralisca.
Visiting the Cefalu Cathedral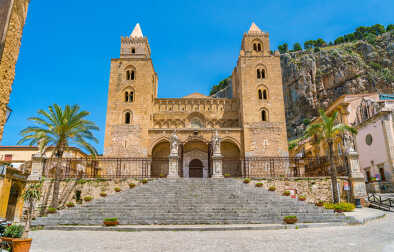 The main tourist attraction of Cefalu, this cathedral has a mix of Norman, Latin, Greek, and Arab influences. Marvel at the 15th-century statues or the beautiful mosaics located inside this picturesque cathedral.
Relax at the Cefalu Beach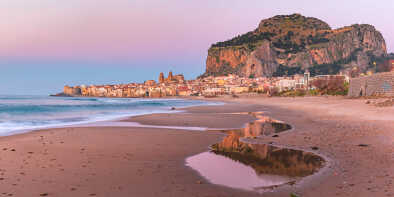 When you're looking to enjoy some sun and pristine waters, pay a visit to this tourist-heavy destination. Whether you're taking a stroll along the ocean or basking in the sunlight, there's nothing more relaxing than enjoying a day by the beach.
Exploring Palermo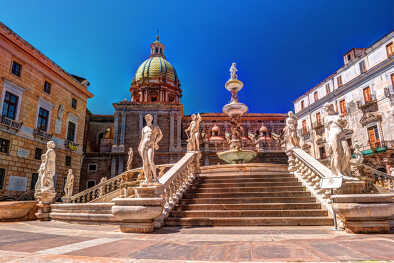 You can find plenty of things to do when you're visiting the beautiful city of Palermo. Whether you choose to appreciate the beautiful architecture of Casa Professa or look through the various artworks at Le Stanze al Genio Museum, spending an entire day or more at Palermo won't be enough to view all the attractions here!
Where to Stay in Cefalu?
Hotel LeCalette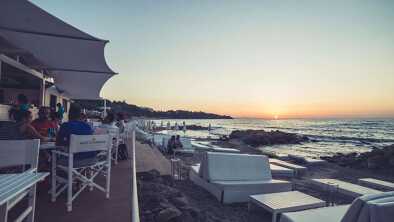 A charming hotel located right by the Sicily coast, Hotel LeCalette is just a stone's throw away from the UNESCO-designated center of Cefalu. Choose between individual villas or luxurious rooms when you're staying at this vast property.
AWA Hotel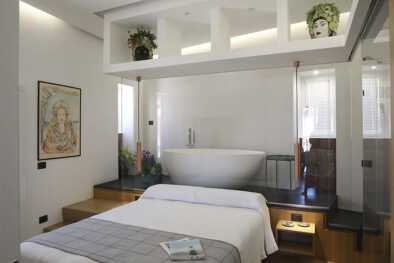 Offering authentic hospitality, find traditional elements fused with modern functionality at AWA Hotel. Enjoy a unique blend of culture and fun activities when you choose to stay at this elegant and understated location.
Cefalu Sea Palace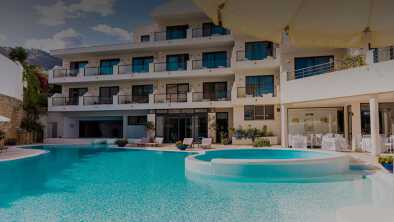 Find your little corner of paradise while you're staying at Cefalu Sea Palace. Find a range of rooms to accommodate your stay with additional amenities like a swimming pool, wellness center, restaurants, and much more when you choose this place for your visit.
Where to Eat in Cefalu?
Cortile Pepe
A Michelin-star restaurant, experience the height of fine cuisine when you set foot into this curated location. Find regional dishes reinvented in modern and elegant ways to delight your senses.
B.I.F Braceria Italiana Fuorimondo
When looking for quality food combined with excellent customer service, don't forget to pay B.I.F Braceria a visit. The atmosphere will make you feel right at home as you're being served traditional delicacies.
Ristorante Agora
Meet the fantastic combination of art and taste at Ristorante Agora. From breakfast to dinner, this chic place caters to all your meal desires and more. Find unexpected combinations with traditional Sicilian meals at this spot.
What events to attend in Cefalu?
Targa Florio
The Targa Florio Classics are a part of the Epoca Championship ACI Sport. It is a rallying competition. It has been one of the oldest car races globally, with the first one held in 1906. International crews arrive each year to participate in this historically significant event.
SS Salvatore
Dedicated to the city's patron saint, find live bands and processions dedicated to SS Salvatore during the festivities. From the clergy to the military, you'll find that everyone takes part during the various concerts and sporting events during this time.
Why fly with LunaJets?
Whether you're looking to hire a private jet or book a helicopter transfer to ensure that your vacation doesn't start on the wrong foot, trust Lunajets to take care of all your needs. With years of expertise, each flying experience is uniquely catered for the passengers. Book a private jet through the Lunajets app, so you don't have to wait days for your flight to take off.