Hire a private jet to Barbados
The former English colony has got some of the best beaches, excellent cuisine, beautiful architecture and a rich history. The island is a perfect escape from winter, as Barbados has a good climate all year round.
How can you hire a private jet in Barbados?
At LunaJets, we stand to our pillars; simple, fast and reliable and will ensure the best travel for you and your loved ones. With our long-standing history and being the market leader in this sector, we have an extensive fleet of 4800 aircraft. Moreover, we will adapt to any of your needs, whether a cargo charter a group charter or a last-minute charter.
We invite you to download our new LunaJets App and follow the steps for your dream charter.
The advantages of the App are:
Book a flight anytime and anywhere

Store manage and retrieve documents

You will have geolocation with directions to the respective airports

Compare all the pricing options online

Compare the aircraft and their features

Maintain informed thanks to live updates
If you prefer contacting us the old-school way, call any of our aviation advisors today and get the best private jet charter option.
Some of the advantages of charter flights are:
You get to choose your own schedule, with no delays or long queues

You get to choose your route, with no annoying layovers

The flight is tailormade to all your preferences (be it dietary, additional luggage etc)
What are the best cities to visit by private jet in Barbados
Barbados has very few towns but rather astonishing and relaxing clear blue water beaches in world-famous resorts, perfect for an anniversary or a honeymoon, here however are some of the biggest towns to visit when in Barbados.
Bridgetown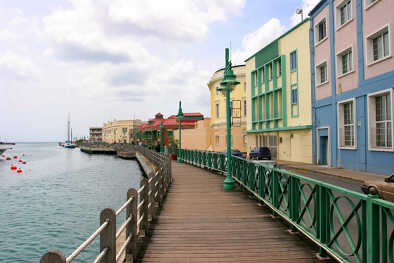 Serving as the capital of the island, Bridgetown will make you feel like a fairy tale. Home to beautiful colonial architecture, mixed with Caribbean vibe colours and by the sea, Bridgetown is also home to one of the oldest synagogues in the western hemisphere. Barbados also offers interesting museums and a lively shopping scene. The options for lodging are endless, but if you want a renowned resort try staying at the Sandy Lane Resort. This hotel amongst many others offers a great spa, various watersports facilities and beautiful golf. If you opt for a house, there are also villas available to rent.
Getting there:
Barbados is only served by one airport, Grantley Adams International (BGI, TBPB). This airport is also the main eastern Caribbean transportation hub. The airport is located about 17km from the centre of the city.
Speightstown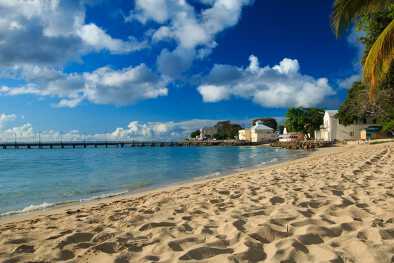 Speightstown is the second biggest city in Barbados and definitely worth vising. With its colonial charm, the city has been an important port since 1630. It features a lot of historic buildings, as well as of course beautiful beaches, a modern marina and superb cuisine. It has a lot of galleries and the famous Tiyi by Design Art Jewellery studio. Along the coast are countless dream resorts, but if you are looking for something close to Speightstown, staying at the Fairmont Royal Pavilion is a perfect choice. The clear blue water, activities and VIP service will leave you speechless and make your stay on this astonishing island completely worth it.
Getting there:
As the only airport in Barbados, you will have to fly to Grantley Adams International Airport (BGI, TBPB). Located on the west coast of Barbados, it is about 35km from the airport taking about 40 minutes by car. There is absolutely no better way than to arrive by jet to this island.
The best event where you can fly by private jet to Barbados
National Independence Festival of Creative Arts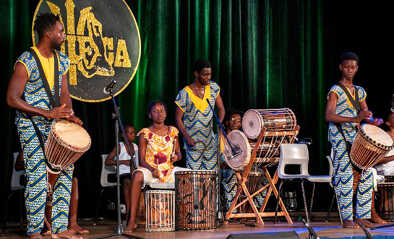 The National Independence Festival of Creative Arts was first tributed in 1973 and has been held every year except 2020 due to the pandemic. It is held annually to commemorate the independence of Barbados. Music and performing arts including drama, fine art, culinary arts, music and many more are part of this amazing festival. It is meant to promote the nation's rich culture and discover new talents to present to the world.
Getting there:
As the only airport serving Barbados, to fly to this event you will have to fly into Grantley Adams International Airport (BGI, TBPB). Whether it is to go to beautiful towns, for a relaxing holiday, or to this amazing festival, LunaJets has got you covered.