Hire a Private Jet from / to Bridgetown
What can you do in Bridgetown, Barbados?
Whether you seek adventure or serenity, the are lots of options for deluxe fun in Bridgetown.
Wreck-diving at Carlisle Bay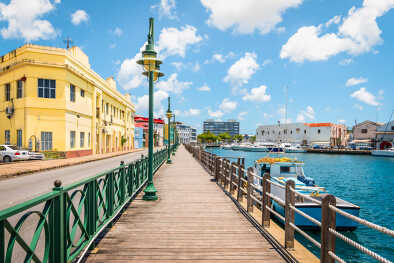 The Carlisle Bay Marine Park boasts a coral reef and six underwater wrecks that are a must to explore if you're a beginner snorkel or scuba diver. Private guides and boat hire make the experience a customized and unforgettable adventure.
Visit an historic rum distillery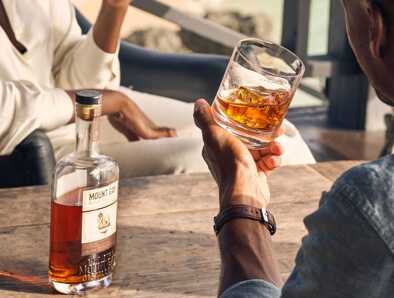 Barbados is known as the birthplace of rum, that quintessentially West Indian liquor. Mount Gay Distilleries just outside Bridgetown h.as been producing rum continuously since 1703. The plantation house and distillery itself are popular for private tours, workshops and, of course, tastings.
Play a round of golf sea-side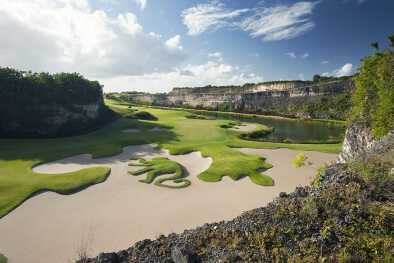 The exclusive Green Monkey 72-par golf course was designed by Tom Fazio. Dramatically carved from an old limestone quarry, it is considered one of the best and most picturesque courses in the world, located one parish up from Bridgetown in St. James.
Where to Stay in Bridgetown, Barbados?
Barbados has a reputation for beauty and for luxury, so it will be hard to make a bad choice of hotel; here are a few that come highly recommended.
Sandals Barbados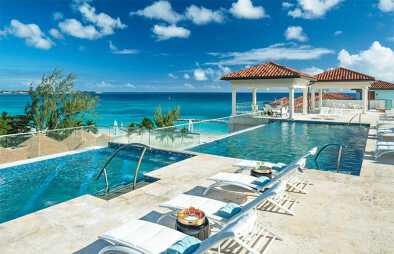 Sandals has two resorts on the island – Sandals Royal Barbados in St. Lawrence Gap and Sandals Barbados on Dover Beach. Both offer impeccable service and deluxe amenities. The St. Lawrence Gap property is considered the most exclusive all-inclusive on the island – ask about their SkyPool Suites, which come with a dedicated butler and balcony tranquility pool.
Hilton Barbados Resort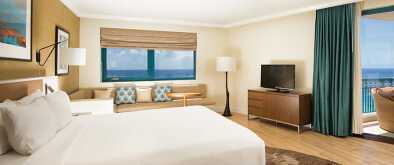 Built on the 17th-century ruins of Charles Fort, a UNESCO World Heritage Site, the Hilton Barbados offers direct access to two glorious white-sand beaches. A range of amenities complement elegant rooms and suites.
Sandy Lane Hotel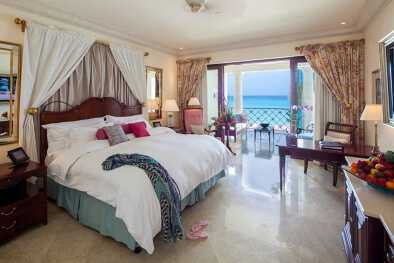 Rihanna stays here when she comes back home, credentials that are hard to resist. No wonder, Sandy Lane is the most luxurious hotel on the island with private villas and suites sprawled across a verdant garden dotted with pools and grottos. The on-site golf course and spa are world-class.
Where to Eat in Bridgetown, Barbados?
Sea food, surf and laid back excellence – Bajan cuisine has many influences, both West Indian and European.
Daphne's
An outpost of the famous London restaurant, Daphne's offers Tuscan cuisine in a tropical setting using the finest Bajan ingredients. A fave with global celebrities.
L'Acajou
Located in the upscale Sandy Lane hotel, L'Acajou is a magical beachfront dining room with a smart Mediterranean menu and vegetarian options.
The Tides
Located in Holetown, a 20-minute drive up the coast from Bridgetown, The Tides is justly famous for fine dining set in courtyard lounges and a seaside pavilion built to incorporate several massive casuarina trees. Explore the on-site fine art gallery while sipping pre-dinner cocktails.
What events to attend in Bridgetown, Barbados?
Blessed with a year-round summery climate, almost any time of the year is great for a visit to Bridgetown. But these international events are worth booking a private jet.
Barbados Independence Pro surfing championship
Barbados is an OG island when it comes to surfing (where it originated in the 60s), and its waves around the Soup Bowl on the east coast are justly famous. The surfing season culminates with this event, which draws pro surfers from all over the world.
Sandy Lane Gold Cup
You can experience thoroughbred racing at the historic Garrison Savannah racetrack in Bridgetown year-round. The track's premiere event, the Sandy Lane Gold Cup, offers a winner's purse of over $200,000.
Crop Over Festival
Barbados' most frantic, celebrity-laden party, Crop Over originated in the island's agricultural roots. Capping three months of cultural activities, the finale is The Grand Kadooment, a day of revelry and parades through the historic streets of Bridgetown.