Hire a Private Jet to Bangkok
What Can You Do In Bangkok?
Bangkok is an exciting, incredible, and fascinating city to visit. Like some other cities in Thailand, Bangkok never sleeps, so there is always activity going on as many residents work around the clock.
Take To the Skies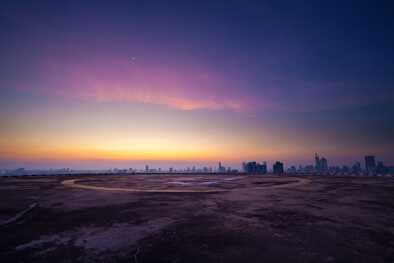 Charter a private helicopter for an ultimate luxury experience and take in a beautiful birdseye view of the cityscapes, the Bangkok bridge, Koh Kret Island, the Chao Phraya River, and other highlights.
Go Designer Shopping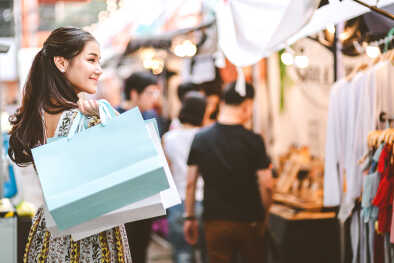 Visit Bangkok's most prestigious shopping centres, including Siam Paragon and the Central Embassy, where you will find the latest fashions from some of the top designers along with some famous Thai labels just breaking into the global fashion industry.
Enjoy a Michelin River Cruise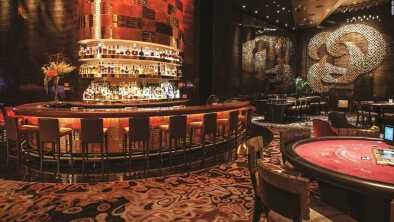 Enjoy an unforgettable Bangkok experience cruising the Chao Phraya River on the 40 seat floating restaurant, the Supanniga Cruise that is an embodiment of luxury.
Where To Stay In Bangkok?
Bangkok truly has a comprehensive list of luxury hotels for you to stay at while visiting the city. Southeast Asia is an intoxicating place full of culture, divine flavors, tropical beauty, and ancient traditions.
The Siam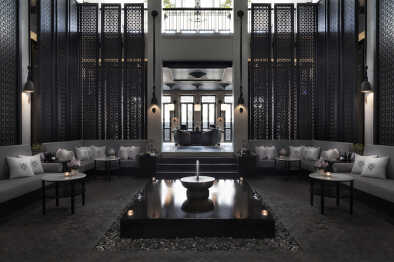 Nestled on the Chao Phraya riverbank, the Siam is a beautiful boutique hotel that is a favorite of many. With 39 rooms ranging from sumptuous suites to exquisite pool villas, this hotel has all the aspects of immersion covered.
Rosewood Bangkok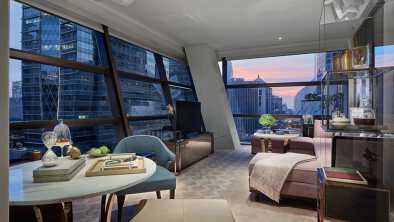 The Rosewood Bangkok is a five-star Bangkok hotel that has 30 floors of structured housing and has been open since the spring of 2019. The hotel boasts outdoor plunge pools, private meditation areas, and four F&B outlets that include the speakeasy Lennon's.
Mandarin Oriental Bangkok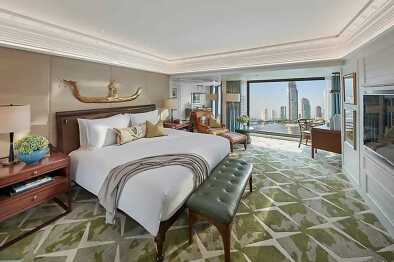 The Mandarin Oriental Bangkok is the very first luxury hotel in Thailand, a 144-year-old treasure that recently spent $90 million to renovate its suites and rooms, swimming pool, and more with design inspirations from the famous Chao Phraya.
Where To Eat In Bangkok?
While Thailand's street food is fantastic, the capital also has some luxury restaurants with incredible food. From restaurants with panoramic views of Bangkok's beautiful skyline to outdoor seating that lines the Chao Phraya River, there are plenty of great restaurants to choose from.
Deck By The River
This restaurant sits on the Chao Phraya River banks, across from the Temple of Dawn or the Wat Arun. The deck has been around for 11 years and still remains consistent with the best view in town and delicious food.
Issaya Siamese Club
Issaya Siamese Club has been around since December 2011 with decor that is a mix of contemporary style and traditional Thai architecture. While you can eat in its dining room, there is also an outdoor seating area to enjoy the sites while you dine.
Vertigo
Offered by the Banyan Tree, the Vertigo has 61 floors available to dine above the city that cannot be topped. Choose from a la carte menu or from a 4 or 5-course meal, then top off with a Vertigo signature cocktail like the classic Vertigo Sunset.
What Events To Attend In Bangkok?
Bangkok is a great place for dining, shopping, clubbing, drinking, and more. And there are plenty of events to enjoy as well.
Christmas Festivities
Experience Christmas in Bangkok, where the city is lit up with beautiful bright Christmas lights and many decorations. This is the time of year when the hotels reach maximum occupancy and shopping malls are dazzling with mesmerizing Christmas displays, promotions, and events for everyone to delight in.
Chinese New Year
In Bangkok, Chinese New Year brings the most exhilarating celebrations to the official Chinatown of Bangkok, Yaowaraj. The entire area comes to life as firecrackers explode, dancers dance with dragons, and crowds of worshippers fill the streets to partake in the fanfare and enjoy delicious Chinese banquets.
Luxurious Siam Paragon Bangkok Celebra-cation Fair
Over 30 luxury hotels and restaurants in the city are invited by Siam Paragon to showcase their current promotions for a great dining experience, hotel stays, and spa at Fashion Gallery and Fashion Hall and on the 1st Floor.