Hire a Private Jet to Manzanillo
LunaJets is a luxury private jet and helicopter transfer company serving the world's most discerning customers. So, if you want to travel to Manzanillo in style, LunaJets can help.
What Can You Do In Manzanillo?
If you've booked a private jet charter to Manzanillo, you'll be thrilled to discover the luxury activity options available in the bustling city.
Including quad bike tours, waterfall excursions and a trip to Colima Volcano, there's something for everyone.
Private Guided Quad Bike Tour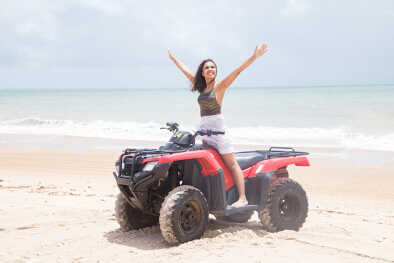 With each quad bike tour lasting 2.5 hours, this guided trip takes travellers on a scenic drive through Manzanillo's most picturesque spots.
The tour includes a ride along Manzanillos Peña Blanca beach, through the small village of La Central, through a beautiful mountain trail and into the jungle where a photo opportunity is offered.
Waterfall Excursion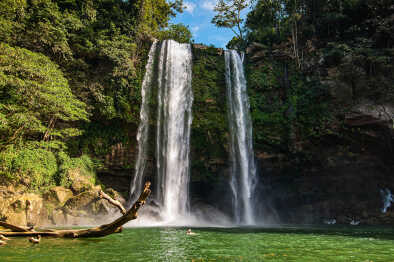 If you're looking to see Manzanillo's most beautiful sights, Colima's El Salto Waterfall is a must-see attraction.
The trip lasts around five hours and includes a 30 minute stop in the town of Camotlan. The trip continues to the waterfall where travellers can take enjoy a swim.
Super Yacht Charter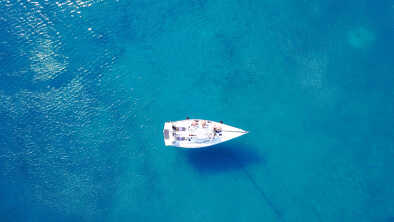 Taking a day or overnight trip on a super yacht charter is a great way to see the beautiful area of Manzanillo.
During your charter, you can expect a fully organised and personalisable itinerary, food and drink on board, and tickets to events booked at your request.
Where to Stay in Manzanillo?
With Manzanillo's beautiful coastal setting and incredible scenery, the area attracts thousands of tourists in search of the world's most luxury escapes.
Therefore, the city is home to a range of prestigious hotels that will make your stay even more special when you rent a private jet with LunaJets. And, with options including beach-side hotels and all inclusive resorts, there's something for everyone in Manzanillo.
Barcelo Karmina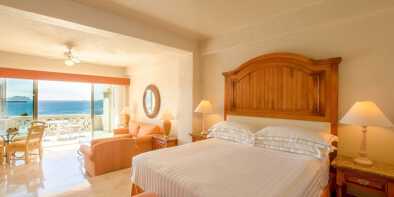 This 5-star hotel offers the height of luxury. With 324 suites, the Barcelo Karmina is one of the city's most sought after residences.
With perfect waterfront views, tennis courts, a private beach and an outdoor swimming pool, this hotel is ideal for those looking for a relaxing break.
Gran Festivall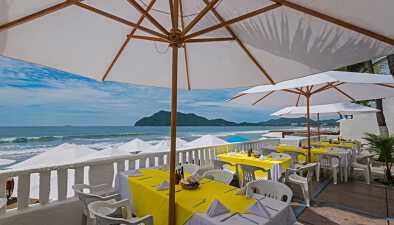 Gran Festivall is an all inclusive resort found on the edges of Miramar beach and close to the stunning Laguna de Miramar.
This beautiful hotel is perfect for couples and families alike as features a beach club and adults only club, as well as children's pools and activity programmes.
Tesoro Manzanillo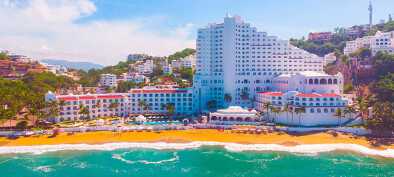 Located in central Manzanillo close to the city's shops, restaurants and beaches, this is an ideal hotel for those looking for a true Manzanillo experience.
The Tesoro Manzanillo resort boasts tennis courts, a state of the art gym, ocean views and an on-site bar.
Where to Eat in Manzanillo?
Manzanillo is an area known for it's seafood and Mexican and Spanish-inspired cuisine. And, with such a reputation for luxury travel, the area is home to a number of dining delights for you to enjoy when you hire a private jet.
El Terral By Brisas
Known for its speciality seafood, El Terral By Brisas is one of the most prestigious restaurants in Manzannillo.
Legazpi Restaurant
Legazpi Restaurant is an award-winning international restaurant open to those aged 14 and over, and can be found in Hotel Las Hadas.
Bistro Marina
Another luxury restaurant found in Hotel Las Hadas, Bistro Marina has exquisite views over the water and serves the freshest seafood available.
What events to attend in Manzanillo?
With such a diverse and interesting culture, Manzanillo hosts many annual events throughout the year, including music festivals and sporting opens.
Fiesta Mexicana At Oasis Ocean Club 
Held at the Oasis Ocean Club, Fiesta Mexicana is an evening of Mexican culture featuring a Mariachi band and Mexican buffet where you can sample the country's finest culinary delights.
Reto MTB "Cerro del Toro"
If you're interested in sports and staying active, Reto MTB "Cerro del Toro" is the perfect event for you. With running, cycling and triathalon events, this is not for the faint hearted.
Abierto Infantil Manzanillo
For those with active families, Abierto Infantil Manzanillo is a great option for staying fit, getting involved with sporting activities and meeting the local community.