Hire a Private Jet to Lech
Whether you take a private jet or request for a helicopter transfer from the nearest airport, the breathtaking view of the village and surrounding Arlberg region will make the experience of reaching your destination unforgettable.
What can you do in Lech?
While Lech has traditionally been visited by the rich and fabulous, more tourists have started trickling in due to the beautiful landscapes and friendly people. Don't be surprised when you glimpse a royal walking the streets, because Lech is truly a feast for all eyes!
Experiencing the Beauty of Lech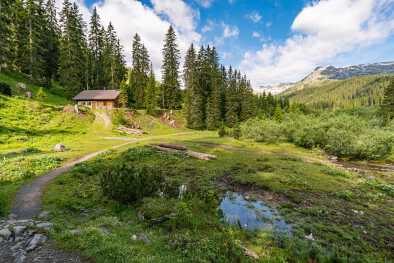 The Green Ring is a 3-day hiking trail that can be taken by tourists who are interested in exploring the local flora, fauna, and art installations in the region. It is suitable for all types of hikers, and tour guides are also available in case you want explanations along the way.
Swimming Surrounded by Nature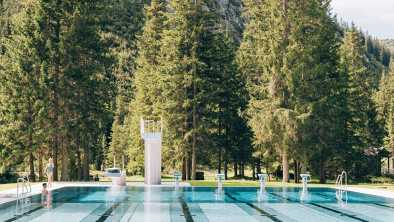 For those who are looking for an active experience in Lech, trying out the Forest Swimming pool (Waldschwimmbad am Lech) can be ideal for you. Surrounded by the lush forest, you can enjoy sunbathing and slides while you're here too.
Pay a Visit to Großer Widderstein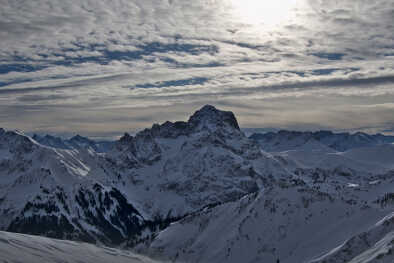 The highest mountain peak in the Southern Walserthal Mountains, whether you hike or ski to this location, be prepared for the awe-inspiring views from the top. During clear weather, you can even view the Black Forest, all the way in Germany!
Where to ski in Lech?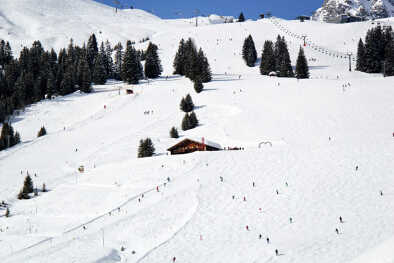 Known as one of the most famous areas in the world for skiing, Lech ski resorts can provide you with many unforgettable memories! Don't miss out your chance of experiencing a range of slopes and runs. Whether you're learning or an expert, you're bound to find something to trickle your fancy at these ski resorts.
Lech am Arlberg Ski Resort
Located in one of the snowiest parts of Austria, this ski resort is where you go for the most luxurious experience possible. It is interconnected to other ski areas like Lech Zurs and has a range of terrains suitable for all types of skiers.
Zurs Ski Resort
If you're the type to seek an adventure from your skiing activities, then you'll definitely enjoy the 27 km training grounds available at Lech Zurs. From flat terrain to short descents, you'll find a variety of skiing options at this cross-country ski resort.
Warth Schroecken Ski Resort
Interlinked to Lech, Zurs, and St. Anton ski resorts, this skiing area offers not only great connectivity but amazing facilities as well. For the free-riding skier, this is the ideal playground. Experience amazing snow for your skiing at one of the snowiest areas in Europe!
Where to Stay in Lech?
Hotel & Chalet Aurelio
This mountain hideaway will give you the respite you're looking for. They offer the ultimate luxurious personalized service, from multiple dining options to day spa packages. If you're in the mood to visit a small boutique hotel surrounded by beautiful mountains, look no further!
Burg Vital Resort
Experience the sunny side of Arlberg from an altitude of 1700m at this resort. From multiple restaurants offering a range of cuisines to their special vitalSPA, be prepared for this special treat while you're on your holiday.
Hotel Arlberg
Situated right opposite from ski lifts, this hotel is in the perfect location to offer you the mountain village experience combined with a skiing adventure. Take a class at the local ski school or entertain yourself at the bar, you'll find no shortage of options at this luxury stay.
Why fly with LunaJets?
As a pioneer in the private aviation sector for years, when you need to hire a private jet or take a helicopter charter, trust LunaJets.
With their cutting-edge technology that lets them match your needs perfectly, you won't find more competitive and transparent pricing options for when you need to rent a private jet. Regardless of where you are, book your private flying experience at the touch of your fingers, with the LunaJets app.
With their loyalty program, you can save even more every time you decide to fly. Book an aircraft of your choice that is inspected thoroughly before each flight. Whether you require special catering options or end-to-end transport services, LunaJets will cater your flying experience to be superb each time.