Hire a Private Jet to Corfu
You can book a private jet charter straight to this paradise or consider getting a last-minute charter when you haven't made any plans. Enjoy a relaxed and fun vacation where you can be sipping on cocktails while basking underneath the bright sun in Corfu.
What can you do in Corfu?
When you decide to visit Corfu, trust that there'll never be a dull moment! Whether you're in the mood for some enlightenment at Paleokastritsa Monastery or exploring the small island of Pontikonisi. Whether you're in the mood for sports or relaxation, book a private jet to Corfu to get it all!
Charter a Yacht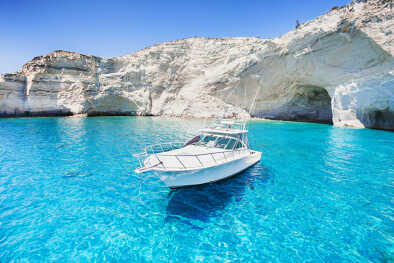 There's nothing better than seeing Corfu afar from the ocean and admiring the surrounding island beauty when you're chartering a yacht. Enjoy a daytime picnic or a night time romantic dinner when you're aboard a luxurious yacht.
Play Golf or Tennis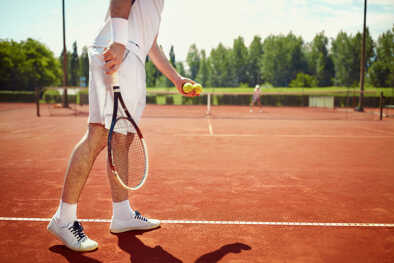 When you're ready to get your blood pumping, there's nothing like a game of tennis or golf to rile you up. Whether you're interested in playing a friendly match, or want to test out your skills through competitive playing, you'll find plenty of suitable partners in Corfu to play with.
Go Island Hopping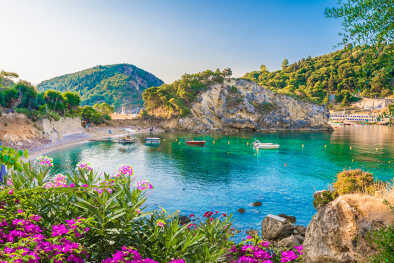 You can find many island-hopping services from Corfu when you're in the mood for exploration and activity. Have fun in exploring the beaches, sites, and cultures of different islands within a few days when you choose Corfu as your base destination.
Where to Stay in Corfu?
Corfu offers numerous luxury stays, from 5 stars hotels to entire villas, you can be assured that your stay will be unforgettable.
Corfu Palace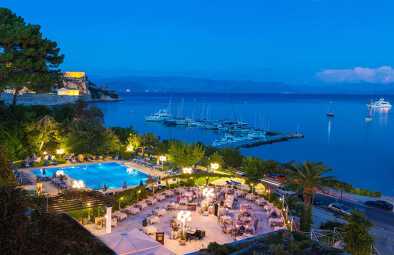 Overlooking the 15th-century Old Fortress and the scenic Garitsa Bay, Corfu Palace Luxury Hotel is the perfect location for your stay. When you hire a private Jet to land at the Corfu Airport, it takes merely ten minutes to get to this exclusive retreat. Find amenities like a swimming pool, spa, and more when you're staying here.
Domes Miramare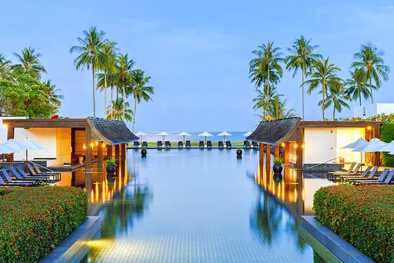 At this Adults only resort by the Marriott, you'll have the luxury of being completely relaxed and idle in a serene location. Situated in an iconic building that the illustrious Onassis family once owned, the Domes Miramare retains traditional touches while providing the ultimate luxury.
Marbella Nido Suite Hotel & Villas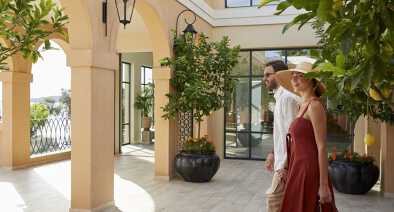 A small luxury boutique hotel catered for adults only to experience your fantasy vacation come alive at the Marbella Nido. Whether you're in the mood for some wine tasting or would like to take a memorable aquatic experience, the staff at Marbella truly caters to your every need.
Where to Eat in Corfu?
Greek cuisine is know al over the world and it gets even better when elevanted to fine dining level.
Etrusco
Voted as the Best Restaurant in Greece in 2020, the Etrusco is in a league of its own. Every dish is not just a visual delight but a stimulating experience for your tastebuds as well. Throw all your preconceived notions about Mediterranean food out the window before you try out this place.
RR Rodostamo Restaurant
An authentic fine dining experience awaits you at RR Rodostamo Restaurant. A Greek and Mediterranean traditional menu with excellent presentation and superior taste can be found here. The wide array of wines can perfectly complement any dish you choose.
Trilogia Plous
Experience redefined Greek cuisine at the Trilogia Plous. With high-quality raw ingredients and expert chefs working behind the scenes, find tasteful traditional Greek dishes in new forms and textures when you visit this hotspot.
What events to attend in Corfu?
Corfu has a lot more to offer than just amazing weather and beautiful panoramas. Thanks to its rich culture, it has a lot a local events to discover the true heritage of this island.
Corfu Carnival
The famous carnival derived its roots from the Middle Ages when the Venetians brought this custom from their homeland. It has a Great Parade where people in extravagant costumes assemble and join the festivities.
Corfu Food & Wine Festival
To celebrate the local flavors and wines of Corfu and surrounding areas, the Food & Wine Festival is held annually with a different theme. It includes themes found all over Europe and includes music and poetry events as well.
Varkarola Festival
Held every summer, the Varkarola Festival is famous throughout Corfu since it celebrates the miracle of Saint Spyridon. Bands play traditional music while locals perform regional dances. A boat is set on fire at the end of the festival followed by fireworks.
Why fly with LunaJets?
When you're looking to fly in style to Corfu, choose to hire a private jet or a helicopter charter in a few minutes with the help of Lunajets. Known as the industry leader in private aviation, Lunajets has a fleet of aircraft and experienced pilots ready to provide the highest level of service.