The Business Benefits of Flying by Private Jet
Choosing a private jet flight helps boost productivity and optimises the use of valuable time. That's why some of the top companies in the world rely on business aviation, but you don't have to be a global conglomerate to benefit from private jets. Most organizations that rely on the smart mobility of business jet aviation are small to medium-sized companies.
According to the National Business Aircraft Association (NBAA), "Only about three percent of the approximately 15,000 business aircraft registered in the U.S. are flown by Fortune 500 companies, while the remaining 97% are operated by a broad cross-section of organizations, including governments, universities, charitable organizations and businesses – large, medium and small."
Business Jets Offer Better Connections
Business jets bring you closer, connecting regions where airline service may not be available or practical. In Europe, flying by private plane brings you closer to your meetings, with nearly three times the number of airports available for landing (1400), compared to those available to commercial airlines (500). Business jets connect over 120,000 unique city pairs.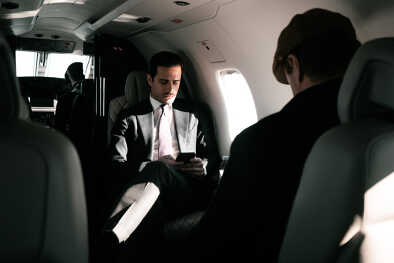 You get more face-to-face time. Whether you book a private jet to visit clients or to bring clients to visit your facility, cutting the time required for the trip increases the time you can spend together getting down to business. The average time saved on a private jet trip is 127 minutes.
Business jet cabins offer better protection for sensitive corporate information. It's unwise to hold sensitive business meetings on a commercial airline jet, but business jets are conference rooms in the skies. Those flight hours can be genuinely productive when travelling with colleagues or clients. You won't have concerns over other passengers eavesdropping or bad actors using electronic devices to access proprietary information. Connectivity solutions on board your private jet also ensure you remain connected to the office in-flight.
You can fly safe and secure. Business aviation maintains high safety and security standards on the ground and in the air.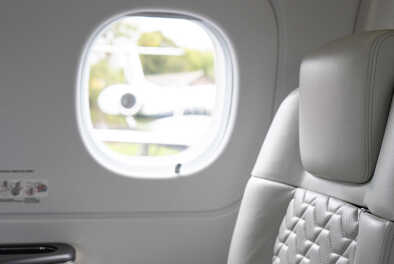 Business Jets Boost Performance
Studies conducted by NEXA Advisors have found that companies that use business aircraft outperform those that do not.
95% of Business Week's "50 Most Innovative Companies" use business aircraft.

86% of Fortune's "100 Best Places to Work" also rely on private jets.

90% of Business Week's "25 Best Customer Service Companies" fly private.

98% of the S&P 500 companies on the Business Week/Interbrand "100 Best Brands" use private aircraft.

95% of the S&P 500 companies on Fortune's "50 World's Most Admired Companies" fly on business jets.
These same studies show that among the S&P SmallCap 600 companies, small and medium enterprises (SMEs) that use business jets for travel outperformed those who don't in key performance indicators for investors.
These SMEs returned 245% more value to shareholders (measured by stock price appreciation plus dividends).

They had 230% higher EBIDTA and 219% earnings, attributed to productivity and efficiency.

These companies also had 22% higher average revenue growth, through better responsiveness to business opportunities.

These SMEs where also more resilient to market shocks. Even during the "Great Recession," these companies were affected less by the downturn and 69% posted greater top line growth in 2008 and 2009.
Time is money, and agile companies perform better as market conditions change. Flying on private jets gets you where you need to be physically, fiscally and strategically.
Contact a LunaJets advisor for help finding and booking the right jet for your next business flight. Be sure to ask about in-flight connectivity, audio-visual equipment, or catering requirements to support your next sky-high meeting.
—
Sources:
NBAA Business Aviation Fact Book