Charter a Private Jet to Paris Fashion Week
Since its inception in 1973, Paris Fashion Week has established itself as one of the most important and glamorous events in the fashion world. It is the grand finale of the consecutive 'Big Four' Fashion Weeks, with New York, London and Milan hosting the other three, and is, therefore, the celebration of a climax that represents the culmination of months of work.

Much like the city itself, Paris Fashion Week is extremely culturally diverse, with designers from all corners of the globe choosing the French capital as the perfect place to showcase their latest collections to the world. The most renowned and revered French fashion houses, such as Chanel, Givenchy and Christian Dior, are joined by some of the world's most respected international designers to exhibit the most recent trends and styles on the catwalk. Shows take place all over the historic city, including iconic Parisian locations like the Grand Palais and the Espace Eiffel.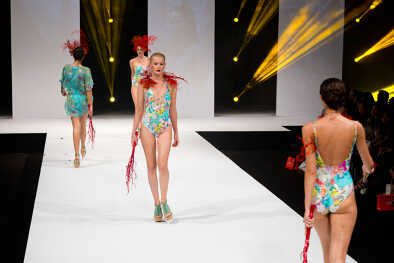 Whether you are an industry professional, journalist or just a fashion-lover, Paris Fashion Week will undoubtedly deliver an incredible experience. LunaJets team are on hand 24/7 to organise your private jet to Paris Fashion Week and to ensure that your flight runs smoothly. We would also be delighted to organise your transfer from the airport to your final destination to provide a complete service and to make sure that your journey is entirely hassle-free. Due to the popularity of this wonderful event, it is vital that you make all your travel arrangements well in advance because airport slots book up exceptionally quickly.

For more information or to book your private flight to Paris Fashion Week, please do not hesitate to contact your LunaJets adviser.
Paris, France