Hire a private jet to Jamaica
The third largest island in the Caribbean featuring 4 major mountain ranges, has beautiful activities to offer. Whether you prefer going for a relaxing holiday, lying on the beach, hiking around the rainforests and swimming in the beautiful waterfalls, or doing something more extreme like river rafting and all kinds of watersport activities, in Jamaica you can do it all.
If you prefer shopping and nightlife around the cities, this island can easily offer that to you too. With Kingston as the capital and several other cities, Jamaica has it all and of course, there is no better way of arriving than doing it by chartering a private jet with LunaJets.
How can you hire a private jet in Jamaica?
At LunaJets, we stand to our pillars; simple, fast and reliable and will ensure the best travel for you and your loved ones. With our long-standing history and being the market leader in this sector, we have an extensive fleet of 4800 aircraft. Moreover, we will adapt to any of your needs, whether a cargo charter a group charter or a last-minute charter.
We invite you to download our new LunaJets App and follow the steps for your dream charter.
The advantages of the App are:
Book a flight anytime and anywhere

Store manage and retrieve documents

You will have geolocation with directions to the respective airports

Compare all the pricing options online

Compare the aircraft and their features

Maintain informed thanks to live updates
If you prefer contacting us the old-school way, call any of our aviation advisors today and get the best private jet charter option.
Some of the advantages of charter flights are:
You get to choose your own schedule, with no delays or long queues

You get to choose your route, with no annoying layovers

The flight is tailormade to all your preferences (be it dietary, additional luggage etc)
What are the best cities to visit by private jet in Jamaica
Jamaica has many cities you can visit. Some of the most important are stated below.
Kingston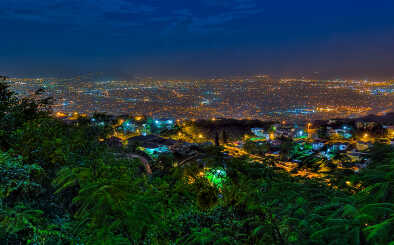 Serving as the capital of Jamaica, Kingston has a population of nearly 1 million habitants making it ⅓ of the country's population. Located on the southeastern coast of the island, Kingston is famous for its natural harbour and of course home to the Bob Marley museum. Serving as a business city, with banking and shipping, Kingston is rather a business destination than a leisure town. This however does not exclude the presence of various luxury facilities. Staying at the AC by Marriott is a perfect hotel for when travelling for business. There are many local restaurants with fresh fish to die for or you can opt for something more classical like the High Tea at the Terra Nova Hotel.
Getting there:
The Norman Manley Airport (KIN, MKJP) is the only airport serving Kingston and is about 19km from the centre of the city. Ask our private aviation advisors to organize your pick-up upon landing at the airport in the aircraft of your dreams.
Montego Bay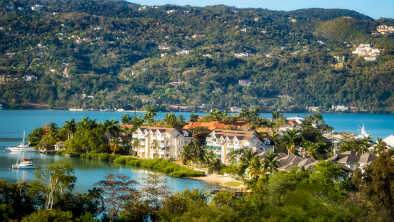 Montego Bay is a more popular destination for tourists who seek a relaxing holiday. Located on the north shore of Jamaica, Montego Bay has endless hotels and dining options. It also is a popular port for cruise ships. Besides relaxing, there are many outdoor attractions and some beautiful golf courses and adventure tours. Scuba diving or snorkelling is an absolute must when in Montego Bay. You can also go horseback riding, take a bike tour, and do some sailing or river rafting. The Round Hill Hotel and Villas is a timeless elegance established in 1953. Villas and rooms are available at this beautiful resort. The resort offers amazing restaurants to try the best of the local cuisine such as the Lobster, however, in many surrounding resorts and restaurants you will also get superb food.
Getting there:
To get directly to Montego Bay, you will have to fly to Sangster International Airport (MBJ, MKJS), the only airport serving Montego Bay. The airport is located about 5km from the centre of Montego Bay and is one of the Caribbean's leading airports.
The Best event where you can fly by private jet in Jamaica
The International Reggae and Music Awards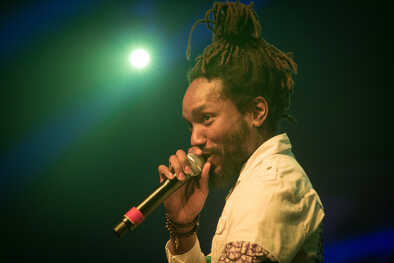 The International Reggae and Music Awards are the oldest and longest-running internationally known reggae event, held in Kingston. It brings Music and Culture together and is a beautiful bonding event for the nation. Having been held over 40 times, this event is an absolute must for any Reggae lover, bringing all kinds of people together.
Getting there:
As you will have to land in Kingston the only airport is the Norman Manley Airport (KIN, MKJP). Our private aviation advisors will make sure you experience a hassle-free trip.