Hire a Private Jet to Hawaii
What can you do in Hawaii?
Hawaii is home to gorgeous sights and unforgettable experiences. Here are a few best places you can go and experiences you can enjoy.
Beaches of Hawaii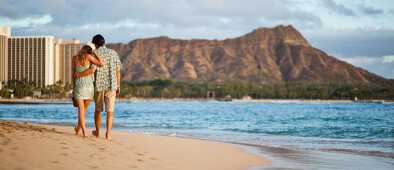 Hawaii's beautiful beaches are world-renowned. Oahu's beaches, including the world-famous Waikiki Beach, are great for surfing, adventure, family-friendly swimming or a romantic sunset view. Likewise, Maui's 120-mile coastline has over 30 miles of stunning beaches adored by surfers, swimmers, snorkelers and sunbathers.
An Adventurer's Playground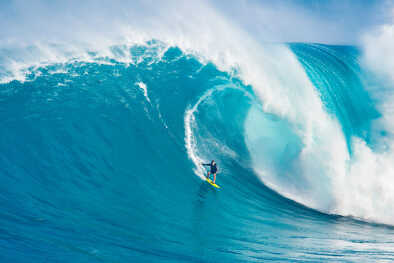 The Hawaiian Islands offer endless adventure, whether you're looking for family-friendly activities or search for adrenaline-filled activities. You can surf Waikiki Beach's gentle waves of visit Kona Coast, where you can snorkel alongside manta rays. Other adjective activities include mountain tubing in Kauai and parasailing along the coastline.
Hawaii Golf Experiences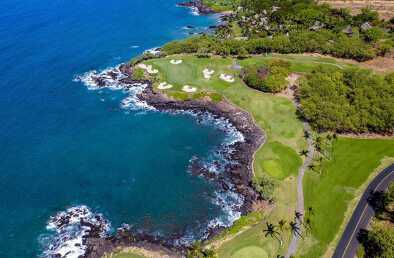 Amateur and pro golfers alike from around the world converge to Hawaii to marvel at its championship-caliber course designs, signature holes and spectacular scenery. Scattered throughout the islands are several remarkable Hawaii golf courses, such as Mauna Kea Golf Course and the Volcano Golf and Country Club.
Where to Stay in Hawaii?
Accommodation in the Hawaiian Islands centers on major tourism destinations Hilo. Each major island offers several luxury accommodation options.
Hotel La Croix Waikiki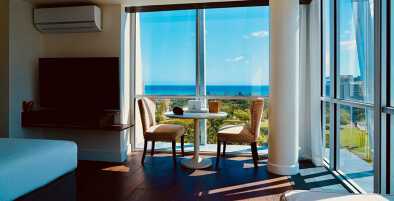 Hotel La Croix Waikiki offers tailored spacious room accommodations. Options include the giant 200 sq. ft. Terrace Suites with 16th-floor patios and the luxurious Skyline Penthouses with soaking tubs. All the rooms come with flat-screen TVs 48 inches or larger.
Ka'anapali Beach Hotel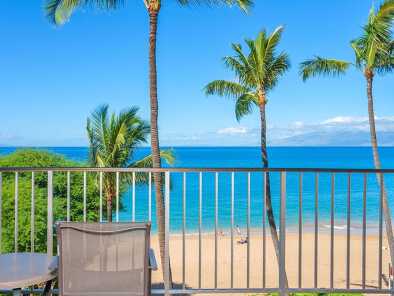 Located on Kā'anapali Beach's golden oceanfront sands, Kā'anapali Beach Hotel welcomes you with Hawaii's warm and genuine hospitality. It recently redesigned its premium rooms, adding modern features that incorporate traditional Hawaiian culture. Huihui, the hotel's oceanfront restaurant, provides casual open-air dining with fresh, creative island cuisine and sprawling ocean views.
Waikiki Resort Hotel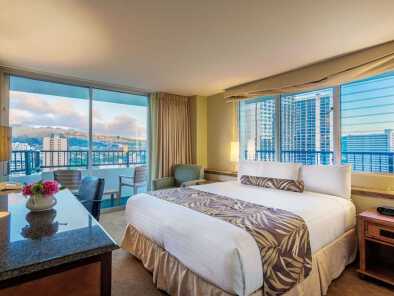 World-renowned for its convenient location and exceptional value, Waikiki Resort Hotel is a 275-room hotel located a short walk from famous Waikiki Beach. This full-service resort features meeting rooms, comfortable guestrooms, two restaurants, event facilities, a swimming pool and a bar lounge.
Where to Eat in Hawaii?
The Hawaiian Islands are known for their multicultural food influences. The finest restaurants in Hawaii let you experience this superb range of delicacies.
Alan Wong's
Alan Wong's restaurant is among the best to dine at during your visit to Honolulu. Tourists and locals alike love it thanks to its delightful, savory Asian-fusion dishes. Consider trying out the chef's tasting menus to experience numerous wonderful flavors since everything is delicious.
Maru Sushi
Opened in 2017, Maru Sushi is an excellent Oahu fine-dining restaurant borne from Chef Takeshi Kawasaki's original Michelin-starred establishment in Sapporo, Hokkaido. It offers some of Hawaii's best sushi and other delicious offerings, such as the omakase sets.
La Mer
Located in Waikiki, this upmarket French restaurant has received Five Stars from the Forbes Travel Guide. It's also been ranked an AAA Five-Diamond Restaurant for several consecutive years. Reminiscent of neo-classical French cooking, the food in La Mer is also inspired by tropical and local delicacies.
What events to attend in Hawaii?
Immerse yourself in Hawaii's local community and experience a cultural mix replete with Chinese dragons, paniolo (cowboys), culinary events, ethnic festivals and an assortment of exotic celebrations.
Honolulu Marathon
First held in 1973, the Honolulu Marathon is a 42.2 km (26.2-mile) marathon in Honolulu. It is one of the largest marathons worldwide and takes place on the second Sunday in December every year.
Hawaii International Film Festival (HIFF)
HIFF started as an East-West Center project In 1981 and went on to become a premier annual cinematic event in the Pacific, attracting over 50,000 film enthusiasts locally and throughout the world.
Aloha Festivals
The Aloha Festivals are Hawaiian culture celebrations that run throughout September. They feature special state-wide events held to honor Hawaii's customs, history and people. Witness the re-enactment of the Hawaiian Royal Court procession. Or enjoy Waikiki Hoolauelea, a massive block party featuring entertainment, Hawaiian music, island cuisine and arts and crafts.