Hire a Private Jet to Garmisch-Partenkirchen
Situated close to the German-Austria border, the town was host to the Winter Olympic Games in 1936. It is famous for its alpine skiing, which was first introduced during the Olympics at this location. Enjoy the view of Germany's highest mountain, Zugspitze, when you hire a private jet to land at this scenic setting.
What can you do in Garmisch-Partenkirchen?
There are all types of activities you can enjoy while you're vacationing at Garmisch-Partenkirchen. Whether you're a nature lover or a history geek, there's bound to be an activity that makes you fall in love with this lovely little town.
Visit the Highest Peak of Germany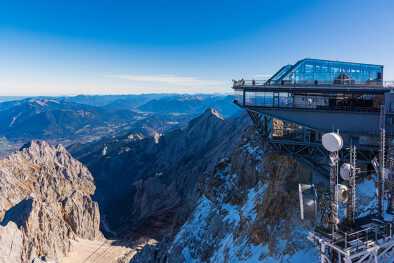 There are various methods you can take to get to Zugspitze, Germany's highest peak. You can take a dedicated cable car, hike or even bike to the peak. Once you reach the top, you can view the 400+ snow-capped mountain peaks spread across four countries.
Enjoy the Scenery through Gondola Rides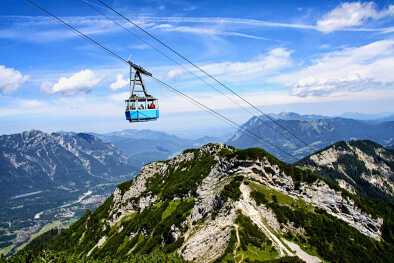 To truly enjoy the natural beauty present in Garmisch-Partenkirchen, you have to take a Gondola ride. You can appreciate the picturesque views while the cable car whisks you from one place to another.
Have a Picnic at Eibsee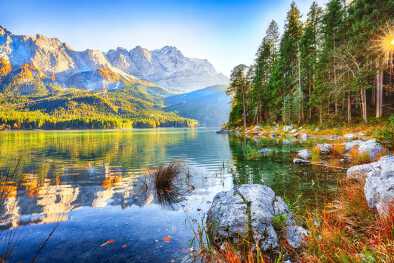 Described as one of the most sensational lakes in Germany by locals themselves, this lake offers you the perfect reflection of its surroundings within the still waters. If you like boating or hiking, this location is perfect for your peaceful and idyllic vacation.
Where to ski in Garmisch-Partenkirchen?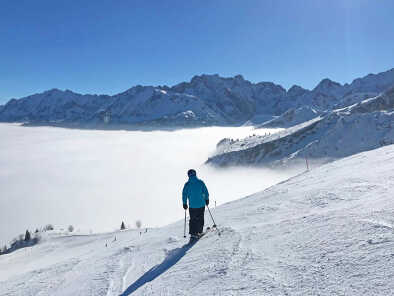 Featuring some of Germany's best ski resorts, you can find a range of skiing slopes and runs available at these locations. When you're looking to be active and experience thrilling races, choose these ski resorts to have amazing memories!
Garmisch-Classic Ski Resort
Located at the highest peak of Germany, this ski area offers every type of skier the ideal terrain for their skiing enjoyment. There is approximately 15+ km of intermediate slopes, followed by easy and difficult level slopes.
Alpspitze Ski Resort
There are around 8 km of slopes catered for beginner and intermediate skiers located at Ostallgau. The elevation here varies from 800 to 1400m. The slopes here are prepared by professionals for the ultimate experience and enjoyment.
Zugspitze Ski Resort
This is the highest ski resort that Germany has to offer. With more than 20 km of slopes, there is a slope for all kinds of skiers present here. With the sunny weather almost always present, you won't ever face problems while skiing in this scenic location.
Where to Stay in Garmisch-Partenkirchen?
Hotel Zugspitze
For a traditional cottage-type stay, choose Hotel Zugspitze. Located close to the shopping areas in the centre of Garmisch-Partenkirchen. It is also ideal for those looking to be close by to skiing areas. Enjoy a stroll through the hotel gardens and get a glimpse of the natural flora at this location.
Hotel Langenfelder Hof
If you're looking for a place to lazily spend your vacation without having to do much, this hotel is the perfect destination for your vacation. With the most spectacular view of the Zugpitze mountain, you're sure to enjoy the local cuisine at the restaurant here while looking at your surroundings.
Hotel am Badersee
Get ready to be pampered in the lap of luxury at this one-of-a-kind hotel. Whether you're an active or relaxing type of vacationer, there is no better hotel in the Loisach Valley than Hotel am Badersee. Relax from your normal life at the spa and wellness centre here or take joy in the mouth-watering cuisine!
Why fly with LunaJets?
There's no need to worry about long queues and hours of security checks when you can book your private jet to take off to the perfect holiday destination. With LunaJets, flying private has never been easier.
Whether you want to rent a private jet or need a helicopter transfer from the nearest airport, you can do it while you're on the go with the LunaJets app. Enjoy the view from beyond the clouds on your personal helicopter charter while you're being transported to the vacation of your dreams.
If you're looking for a private aviation brokerage firm that takes your comfort, safety, and security to be paramount, you've found it right here at LunaJets.