Hire a Private Jet to Colorado Springs
For others, there are funky art galleries in Manitou Springs. The city museums showcase various aspects of their vibrant culture and are home to exciting artifacts from World War II.
What can you do in Colorado Springs?
Colorado Springs has a myriad of activities to do and places to see. Hire a private jet to Colorado Springs to save time and accommodate more fun things into your itinerary.
Visit the Garden of the Gods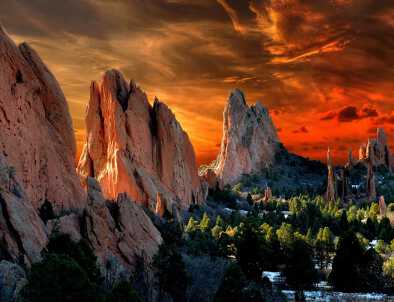 Garden of the Gods, a must-see attraction for all, is a registered national natural landmark. The magnificent red rocks are a result of 300 million years of geological activity.  The spectacular ridges and towers set against the snow-capped Pikes Peak offer dramatic views. To better experience, the park, take one of their guided nature walks, van tours, or rock-climbing excursions.
Take the Cog Railway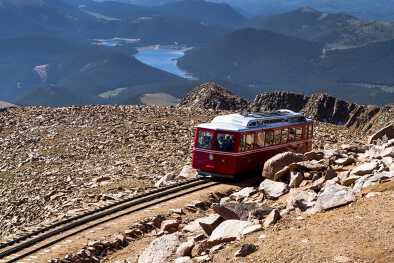 The newly renovated Pikes Peak Cog Railway starts at Manitou Springs. The cardinal red car takes you to the summit of the mountain at 14,115 feet. The journey to the top is filled with breath-taking views of waterfalls, old cold mines, mountain peaks, and wildlife. It is a once-in-a-lifetime experience for nature lovers and outdoor fans.
Go White Water Rafting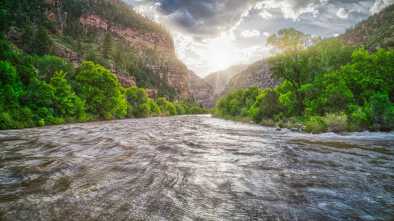 Royal Gorge is located 50 miles southwest of Colorado Springs. As you raft through the gorge on the Arkansas River, the geological wonder story of the Royal Gorge unfolds. Royal Gorge offers a safe rafting experience for everyone. The intensity of the water is best between May and September.
Where to ski in Colorado Springs?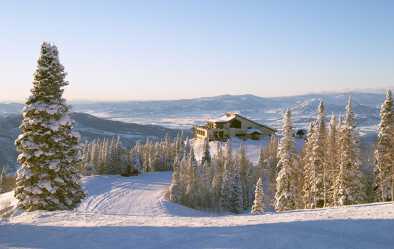 Some of the best ski resorts of Colorado are located short drives away from Colorado Springs. If you rent a private jet or take a helicopter charter, you will be able to access the slopes faster from the Colorado Springs Airport.
Monarch Mountain Ski Resort
A good mix of terrains combined with short rift lines makes Monarch Mountain Ski Resort an excellent experience for amateur and experienced skiers. The place is about two hours away from Colorado Springs. For a challenging experience, take the 10-minute hike to Mirkwood Basin and ski your way down with some fantastic views.
Ski Cooper
The skiing experience at Cooper is often described as "authentic." If you are new to skiing, Cooper is a great choice. The resort has the softest snow surface in the state. It emulates a friendly and laid-back vibe with great food and drinks. If you are an expert skier, explore the Tennessee Creek Basin in Cooper.
Breckenridge Ski Resort 3
Breckenridge is home to the highest operating chairlift in North America. The resort has about 187 trails. It is perfect for all levels of skiing ability.
Where to Stay in Colorado Springs?
The Broadmoor
Located on the southern edge of the Rocky Mountains in Colorado Springs' most impressive property, the  Broadmoor. The family-friendly resort offers a unique old-world vibe. It includes multiple buildings, restaurants, cafes, an artificial lake, three golf courses, and abundant walking paths. Unwind and relax at one of their spas after a long day of outdoor adventure.
The Mining Exchange
The Mining Exchange is a boutique hotel located in downtown Colorado Springs. It provides easy access to several shops, art galleries, and food joints. The important highlight of the hotel is its refined architecture. The Spring Orleans Restaurant and Bar offers a great Southern-style menu and crafty cocktails.
Garden of the Gods
Garden of the Gods Resort and Club overlooks the Garden of the Gods and Pikes Peak. The resort offers a whole range of activities for adults and children. The most striking feature of the hotel is its location. Waking up to the beautiful views of the red rocks from a massive room with modern décor is bliss, indeed!
Why fly with LunaJets?
Holidays get better when they are etched with comfort. Hire a private jet with LunaJets and take off to your favourite destination comfortably. Skip the hassles of traveling with commercial airline services and enjoy your private jet with your loved ones.
If you are at an international airport and want quick access to other airports in remote locations, you can hire a private jet or opt for a helicopter transfer with us. We are always reliable, rightly priced, and ensure spot-on customer service.