Your air transport of general cargo for every freight
Find more details below or enquire now.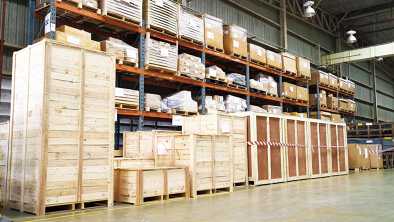 High-value cargo
Should you wish to fly private with gold for instance, or prefer to transfer precious metals, jewels, art or antiques by air, LunaJets helps you charter the right private jet. Our onboard courier service offers top levels of security for the transportation of high-value cargo including sensitive documents and secret shipments.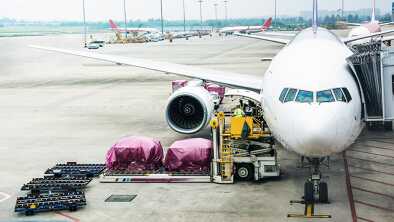 Sensitive goods
LunaJets suggests the most suitable private aircraft for your sensitive cargo. We help you charter the aircraft you need, licenced to transport hazardous materials and dangerous goods. The shipment of such sensitive freight requires to be handled by specialists. We put our knowledge of shipping guidelines and routing restrictions and regulations at your service.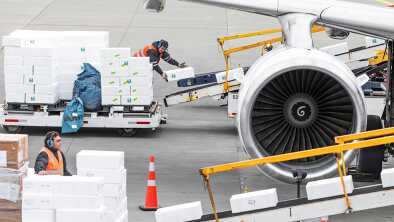 Time-critical freight
LunaJets offers cargo charter solutions for time-critical freight. We deliver vital spare parts or equipment for diverse sectors, such as the oil and gas or the pharmaceutical industry. We arrange urgent "go now" flights to transport time-sensitive cargo by private aircraft.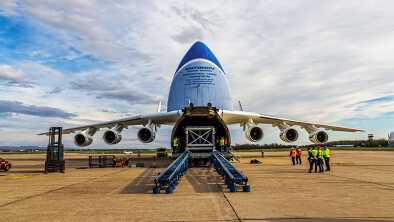 Heavy and oversize cargo
LunaJets arranges private jet charter flights for the transportation of heavy and oversize cargo. Should you need nose-loading freighters or ramp-loading aircraft to ship large containers, power units or transformers, we source the right jet to carry your cargo, no matter how heavy it might be.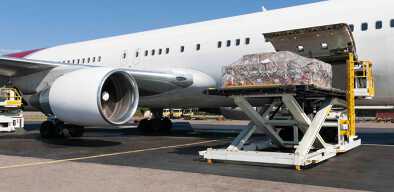 Humanitarian and relief cargo
Charter a private jet with LunaJets to promptly respond to emergency situations around the globe. We help NGOs, governments and aid agencies to deliver vital supplies and heavy equipment to areas having suffered floods, hurricanes, earthquakes or other natural disasters. Count on LunaJets for operations needing the transportation of humanitarian and relief cargo.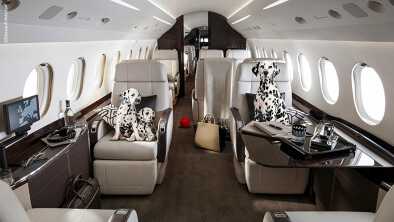 Animal transportation
Transporting animals by air is faster than by road or by sea. Charter your aircraft with LunaJets to fly with your thoroughbred horse or transport exotic animals with an on-board veterinarian. We also assist you in flying birds and fowl or livestock such as cattle, swine and sheep.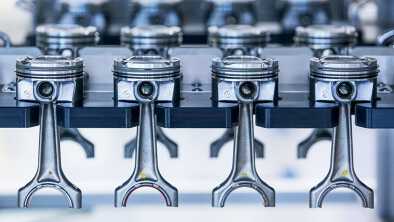 Aviation and automotive cargo
LunaJets caters to the aviation and automotive industries, promptly shipping spare parts, heavy aircraft engines or entire vehicles for instance. May it be to solve an AOG situation, deliver a missing item for your production chain, or a life-saving spare part for your racing car, we'll source the private jet(s) you need.