Your air transport of general cargo for every freight
Leading private jet company LunaJets puts its entire team at your service to transport your goods and carefully ship them via aircraft. May it be precious art, dangerous goods, sensitive documents or extremely large and heavy cargo, our experts are ready to help you charter the right private jet for your air freight.
Find more details below or enquire now.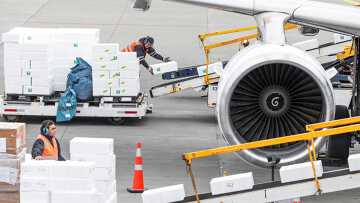 Time-critical freight
LunaJets offers cargo charter solutions for time-critical freight. We deliver vital spare parts or equipment for diverse sectors, such as the oil and gas or the pharmaceutical industry. We arrange urgent "go now" flights to transport time-sensitive cargo by private jet.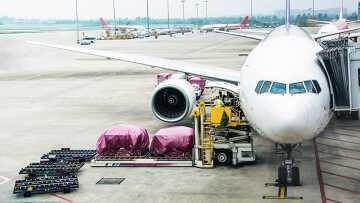 Sensitive goods
LunaJets suggests the most suitable private jet for your sensitive cargo. We help you charter the aircraft you need, licenced to transport hazardous materials and dangerous goods. The shipment of such sensitive freight requires to be handled by specialists. We put our knowledge of shipping guidelines and routing restrictions and regulations at your service.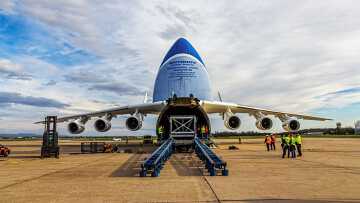 Heavy and oversize cargo
LunaJets arranges private jet charter flights for the transportation of heavy and oversize cargo. Should you need nose-loading freighters or ramp-loading aircraft to ship large containers, power units or transformers, we source the right jet to carry your cargo, no matter how heavy it might be.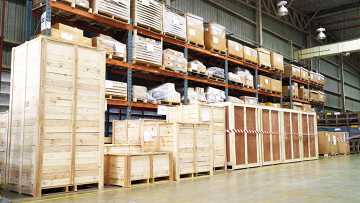 High-value cargo
Should you wish to fly private with gold for instance, or prefer to transfer precious metals, jewels, art or antiques by air, LunaJets helps you charter the right private jet. Our onboard courier service offers top levels of security for the transportation of high-value cargo including sensitive documents and secret shipments.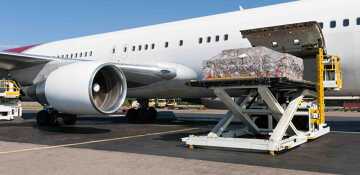 Humanitarian and relief cargo
Charter a private jet with LunaJets to promptly respond to emergency situations around the globe. We help NGOs, governments and aid agencies to deliver vital supplies and heavy equipment to areas having suffered floods, hurricanes, earthquakes or other natural disasters. Count on LunaJets for operations needing the transportation of humanitarian and relief cargo.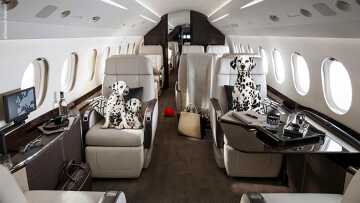 Animal transportation
Transporting animals by air is faster than by road or by sea. Charter your private jet with LunaJets to fly with your thoroughbred horse or transport exotic animals with an on-board veterinarian. We also assist you in flying birds and fowl or livestock such as cattle, swine and sheep.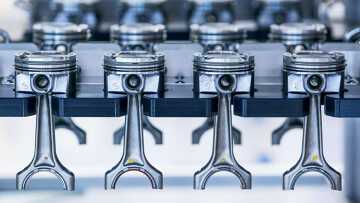 Aviation and automotive cargo
LunaJets caters to the aviation and automotive industries, promptly shipping spare parts, heavy aircraft engines or entire vehicles for instance. May it be to solve an AOG situation, deliver a missing item for your production chain, or a life-saving spare part for your racing car, we'll source the private jet(s) you need.
Cargo Charter Services Overview
LunaJets can assist you in the process of transporting time-critical freight, dangerous goods, oversize cargo, high-value items, spare parts, and more, by sourcing the best available private jet to fly your cargo within the desired time frame.
Whether you wish to fly with a valuable piece of art or wish to ship a whole vehicle for a car launch or send urgent supplies in response to an emergency situation, LunaJets can help you face the logistics of complicated air transport around the world. Our experienced team can offer advice on the most suitable private jet for your cargo. You can charter Turboprops, Small Jets or Large VIP Airliners as well as jets for oversize cargo needing nose-loading freighters or ramp-loading aircraft, with LunaJets.
We also offer onboard courier services with quick and secure door-to-door solutions for the delivery of medication or USB sticks containing highly confidential information for instance.
Our global team of Private Aviation Advisors is on hand 24/7, ready to assist you in selecting the private jet most well suited to your goods and to your desired schedule. Contact LunaJets to book your cargo charter today.
Urgent, time-critical cargo
In need of a "go-now" flight? No matter how complex your request might be or whether your parcel has to reach the other side of the globe ASAP, LunaJets helps you charter the right jet.
Our Private Aviation Advisors promptly respond to your call or email with tailor-made solutions to transport time-critical freight, vital medication, humanitarian and relief cargo or spare parts for various industries by private aircraft.
We help you face AOG (Aircraft on Ground) situations by arranging urgent charters to fly-in engineers to fix the issue and by delivering spare parts; we also deliver mechanical or electronic equipment essential to the functioning of your production chain for instance.
LunaJets also sources the best available private jet to carry relief cargo to natural disaster zones and remote, hostile locations, supporting NGOs, governments and other aid entities with suitable cargo charter solutions.
Oversize cargo and animal transportation
Count on LunaJets to take care of the logistics to fly extra-large and extra-heavy items from point A to point B in the most time- and cost-effective way. The oil and gas industry can use our help to ship important materials, the aerospace industry relies on us to deliver aircraft engines for instance, and other sectors benefit from our services to transport stage sets, vehicles or heavy transformers and power units. Our team can suggest a wide range of private jets for your oversize cargo charter, including nose-loading freighters and ramp-loading aircraft.
Faster than by road or by sea, the transportation of animals is often preferable by air. Contact us to charter a private aircraft to carry exotic or zoo animals, racing horses, birds and fowl, as well as livestock such as cattle, swine and sheep, accompanied by on-board experts and veterinarians.
Sensitive goods and high-value items
To transport sensitive goods needing special care and items or substances that can only be handled by specialists, contact our team. LunaJets offers cargo charter solutions for hazardous materials, dangerous goods, toxic substances, military items and more. We are experts in helping you ship sensitive freight. Our advisors' knowledge on routing restrictions and regulations, as well as on shipping guidelines is essential towards assisting you in hiring the right private aircraft for your sensitive cargo.
LunaJets also helps you ship securely or fly with your art and antiques, gold, jewels and sensitive documents. We assist our clients with secret shipments of high-value items ensuring that top levels of onboard security and protection are applied at all times.
Quick and tailor-made, our cargo charter solutions respond to your needs, in the air and on the ground. Contact us at any time to plan your next air freight shipment.