Why Aircraft Buyers Need Tech-Savvy Brokers
Flight Deck Technology
The flight deck now has various digital features to enhance the pilot's experience and improve the experience for all onboard. Systems allow optimal flight paths for fuel efficiency and advanced weather mapping to avoid turbulence. Synthetic vision helps pilots to see through the weather and in the dark. Integrated flight decks now provide touchscreen controls to replace previously analogue systems. Other flight deck systems include digital flight checklists, autothrottles, fly-by-wire controls, combined vision head-up displays, advanced flight management systems, and autopilot and autoland systems.
For example, Dassault developed the EASy Flight Deck implemented on the Honeywell Primus Epic System, which displays all critical flight information from aircraft sensors affecting systems, communications, navigation and flight management across four 14.5" high-visibility displays.
Gulfstream introduced the Symmetry Flight Deck, which combines multiple touch-screen controls and active control sidesticks that offer intuitive tactile feedback as pilots control the aircraft, developed by BAE Systems.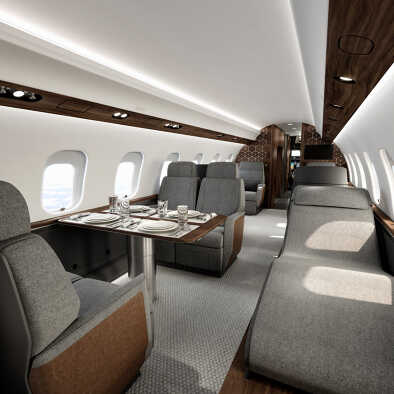 The Bombardier Global 6500 Flight Deck offers a Combined Vision System which merges enhanced and synthetic vision images in a single view on overhead displays, which overlays infrared and synthetic terrain imagery allowing better visibility even when the weather prevents it.
Your flight crew can help determine whether the flight deck on your aircraft is the right fit based on the most common missions flown, and a tech-savvy broker can offer valuable insights as you compare aircraft models.
Cabin Technology
Air-to-ground and satellite-based systems enable onboard communications and in-flight Wi-Fi. Services like Inmarsat's SwiftBroadband (SBB) provide global voice and data connectivity to passengers and crew. Various satellite services are available, operating on different frequencies—L-band, Ka-band, and Ku-band—each requiring other antennas. There are also hybrid air-to-ground and satellite systems. Determining which system and provider to install requires expert guidance. Consulting with a tech-savvy broker, you can figure out which connectivity solution is right for you.
Other technologies commonly installed on modern jets include cabin management systems that regulate lighting and environmental controls, in-flight entertainment systems, and advanced cabin sound systems. Different aircraft manufacturers offer various options that enhance the in-flight experience, and completion centres can install additional equipment for those who want to upgrade their existing systems.
The avionics and cabin systems may benefit from an upgrade on a pre-flown aircraft. Prospective buyers should carefully consider their flying needs, the needs of their flight crew, and their budget when evaluating the equipment onboard and determining whether to make any changes. A tech-savvy broker can recommend possible improvements to the various systems installed on your private jet.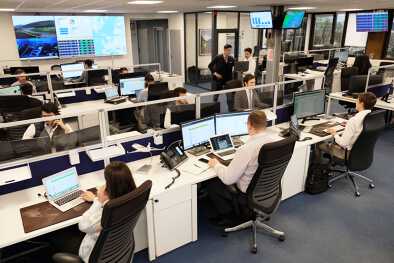 Beyond the tech advice, buyers also benefit from a knowledgeable broker's expertise to answer complex questions on aircraft operations, help compare different aircraft models, negotiate terms and facilitate critical needs like finance and insurance.
LunaSolutions brokers are ready to demystify the process and cut through complexity to ensure you get the best experience from your aircraft purchase.