Private jet broker company in Gstaad, Switzerland
Since 2016, Michael has helped LunaJets provide our clients with on-site VIP services: from travel planning and airport transfers (from and to Saanen airport, Bern airport and Sion airport), to restaurant bookings and access to exclusive events.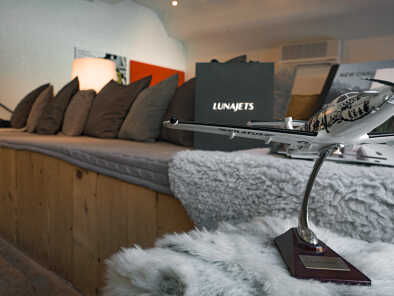 Our clients enjoy the assistance of Michael's team to charter the most suitable private jets to and from Gstaad, Gsteig, Lauenen, Schönried, Rougemont and Château-d'Œx.
LunaJets Gstaad is also perfectly equipped to help you charter helicopters or rent cars, organise the perfect ski holiday or hire highly-trained personnel for their vacation. There isn't a request Michael wouldn't be glad to tackle, using his broad local network to answer your queries with a discrete, qualitative and prompt service.
Should you have questions or need any further information, please do not hesitate to contact our Gstaad office. You can reach Michael by telephone, +41 33 744 37 28 or e-mail, michael@lunajets.com. Our multilingual head office team in Geneva is always available too of course: +41 22 782 12 12; lunajets@lunajets.com. Get in touch.
Our Gstaad office is located in the centre of the village, at the following address:
LunaJets Gstaad
Cheseryplatz 1
3780 Gstaad
Switzerland
TEL: +41 33 744 37 28