Hire a Private Jet to Alexandroupolis
What Can You Do In Alexandroupolis?
Lighthouse of Alexandroupolis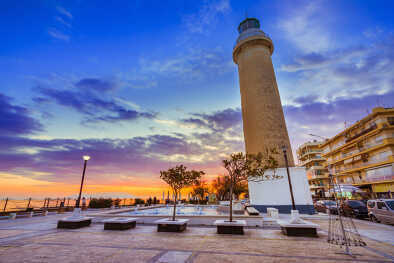 Alexandroupoli's lighthouse is the most visited attraction in the city. Built in 1850, it is one of the tallest lighthouses in Greece and can be seen for 24 miles out to sea. The lighthouse is a social center for the area, with restaurants, bars, and shops.
Old Town of Xanthi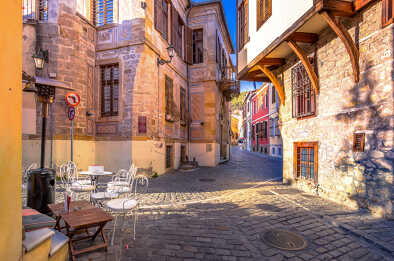 Xanthi is divided by the Kosynthos River. One side boasts natural beauty while the other is home to the Old Town, an attraction unto itself. Particularly famous for its annual carnival, people come from all over Greece to enjoy shows, a cycling event and to view old customs.
Ethnological Museum of Thrace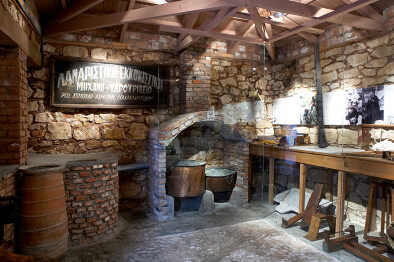 The Ethnological Museum of Thrace is located inside a sandstone mansion. It is filled with the history of the area, including Thracian costumes, oil presses, and tools for tobacco production.
Where To Stay In Alexandroupolis
Stunning views over the sea are offered in almost every hotel in Alexandroupolis. Most of the stays come with an array of private services that will match your jetsetter lifestyle.
Ramada Plaza by Wyndham Thraki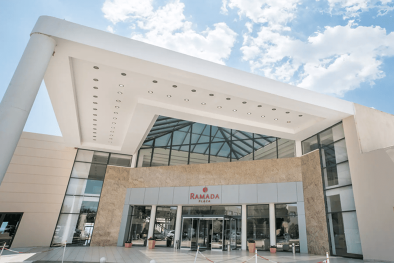 The Ramada Plaza is a five star hotel located right on the beach. It has breathtaking views of the Aegean Sea and the island of Samothraki. The family friendly hotel has a 2400 square meter spa, 4 indoor pools and children's activities scheduled throughout the day.
Alexander Beach Hotel and Spa

The Alexander Beach Hotel is a Greek beachfront hideaway with views of the lush mountainside everywhere you turn. The hotel offers a private beach, 6 freshwater pools and terraces that provide every guest with magnificent views.
Astir Alexandroupolis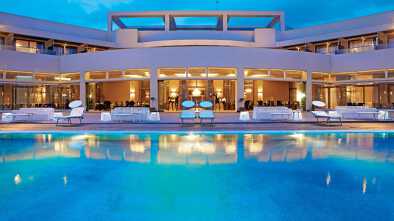 Every room at the Astir Alexandroupolis offers guests a breathtaking ocean view. The hotel provides several types of accommodations including luxurious rooms, maisonettes and suites. Private pools are even available with some reservations.
Where To Eat In Alexandroupolis
Alexandroupolis' cuisine is based mostly based on seafood thanks to it fresh daily catch, but meat is also comune on the this coastal city.
Gialos Seafood Taverna
Gialos, which means "seashore" in English, is a delight for anybody who loves seafood. They are always offering fresh daily dish, along with local mouth-watering delicacies.
Zourafa
Zourafa is a charming street side restaurant in the heart of Alexandroupolis. Offering a varied menu of seafood and local favorites, Zourafa is a wonderful place to sit with friends, enjoy good food, and people watch on the street.
What Events To Attend In Alexandroupolis?
Alexandroupolis has many activities throughout the year. One of its most famous events is the White Night Festival. Culture, art and music collide at this event where 30,000 guests come from all over to participate.
Another famous event is the AXD Short Film Festival. This festival is the first of its kind in the region and showcases cinema from all over the world.